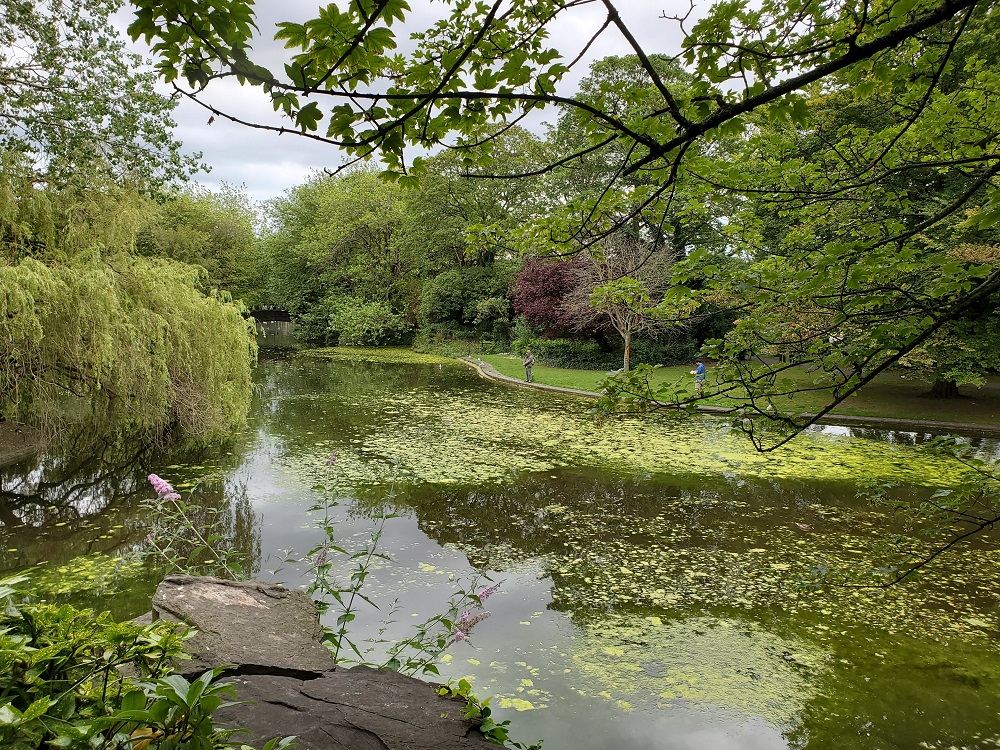 Dublin, the Irish Capital City that's over a millennia-old, is also a cultural treasure chest filled with historic landmarks, lively pubs, breath-taking parks, and architectural magnificence like no other.
What's more alluring about this beautiful city is it's charming populace & cobblestone streets that add an extraordinary taste to life in Dublin.

Apart from its soul-grasping Whiskey, of course.


Things to See and Do.

    As small as it may seem to be, Dublin's heart and soul is its people & places, and while its people & scenic places are plenty. We have narrowed down a shortlist of 'must-visits' for you to experience while on your trip.

      Let's begin with the best, John Jameson's Whiskey Tour. The Old Jameson Distillery is an experience both 'whiskey lovers' and others can enjoy as it introduces you to the most premium & pristine Irish Whiskey there is. Apart from comparative Whiskey Tasting, the 40 minute fully guided tour takes you through the History of Jameson's Whiskey, a deeper understanding of their whiskey and more exciting facts & information. If for any reason you were hoping for a glass of whiskey, let me be the first to say, your hopes will be rewarded with a complimentary Jameson drink at the JJ's Bar.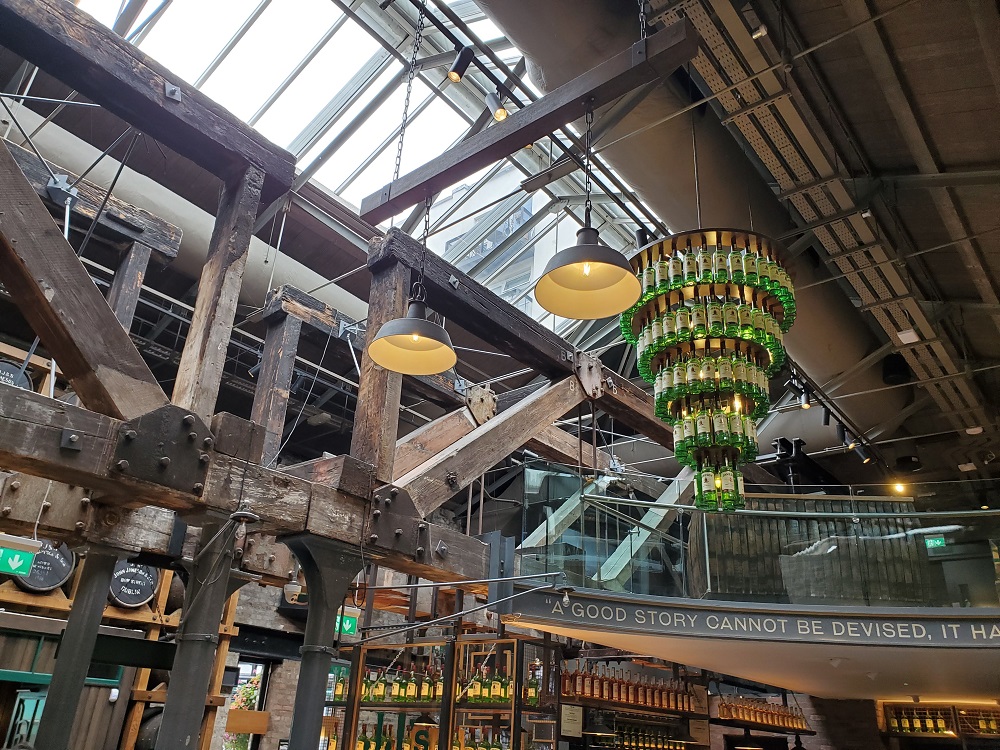 If that drink served as a great appetizer that's left you wanting more, you'll have two choices. Either continue enjoying whiskey from JJ's Bar or hop to our next recommended location. The Temple Bar Area, formerly known as "Temple Barr"

    Now although the Temple Bar is merely a 10-minute ride away, we whole-heartedly suggest walking to it. (If that's possible.) Why? You may wonder. Because it would be worth it. The streets of Dublin are filled with shops, restaurants & even more bars (pubs included)! So you might as well build up an appetite whilst you head down to the Temple Bar area that's known for an even grander nightlife as compared to that during the day.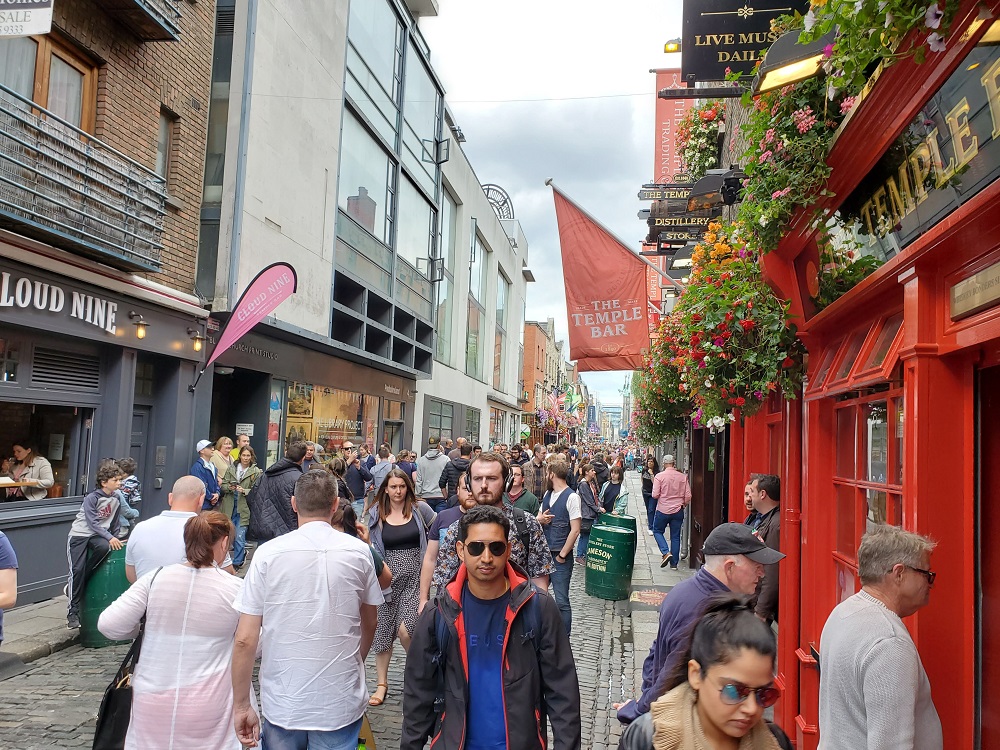 If your curiosity keeps you confused for longer than you enjoy, we also have a pub we'd like to suggest down there. Try visiting The Temple Bar Pub. Not only is this place sizzling and buzzing with fun, but it is also an Archaic Heritage with over 450 different kinds of  Whiskey. Try not to get too fluthered with this whiskey though, because there's one final place we want you to visit.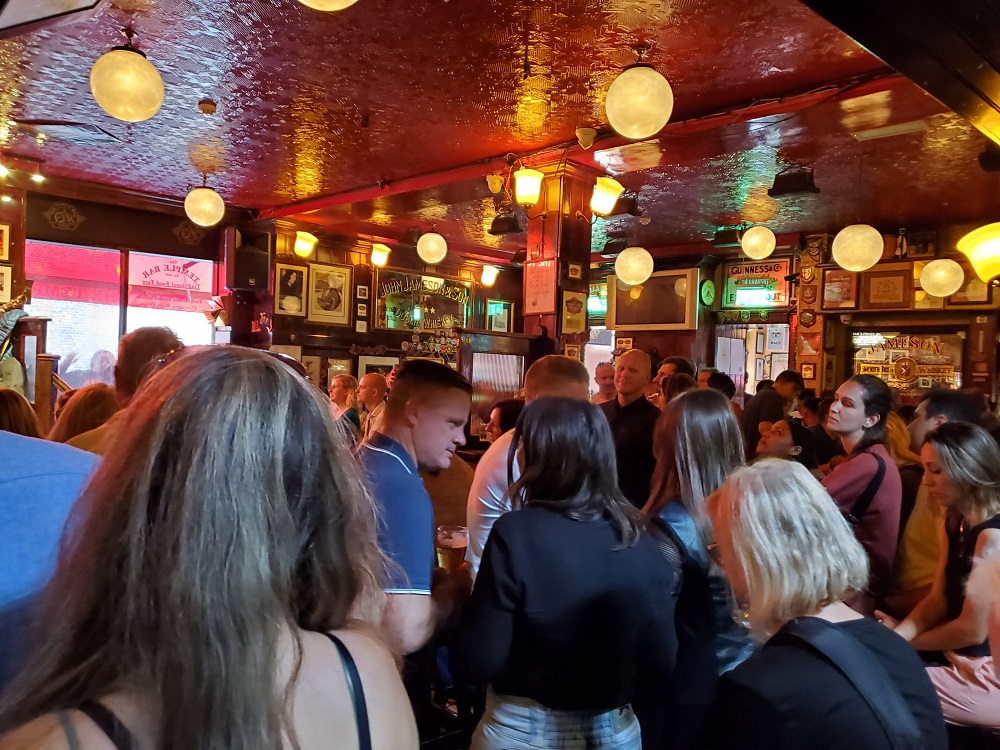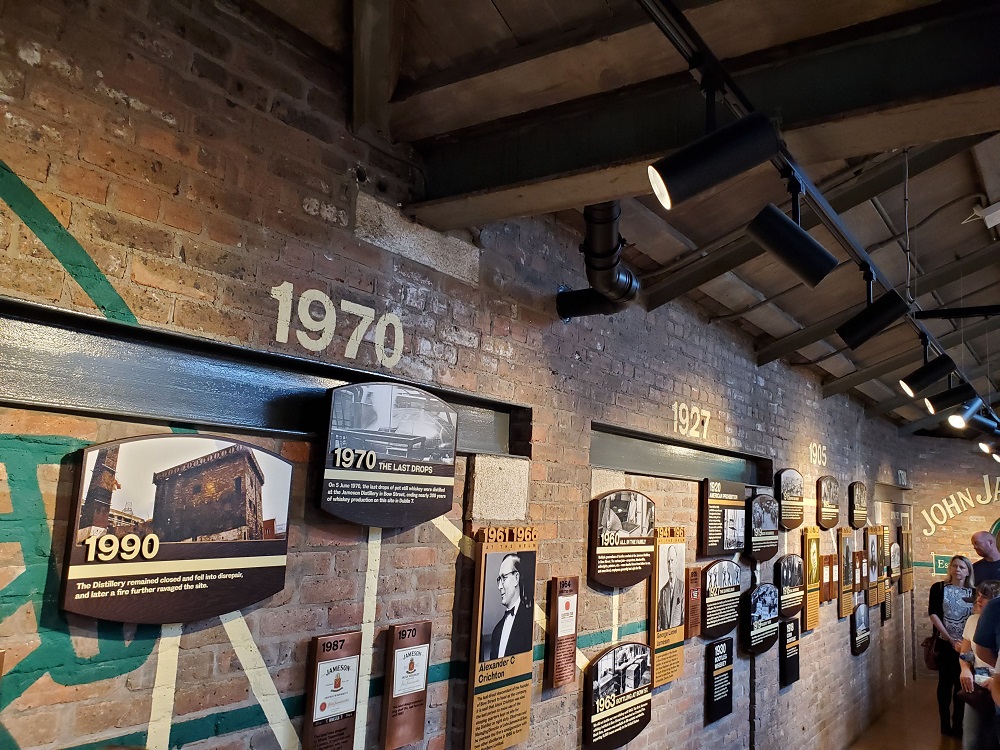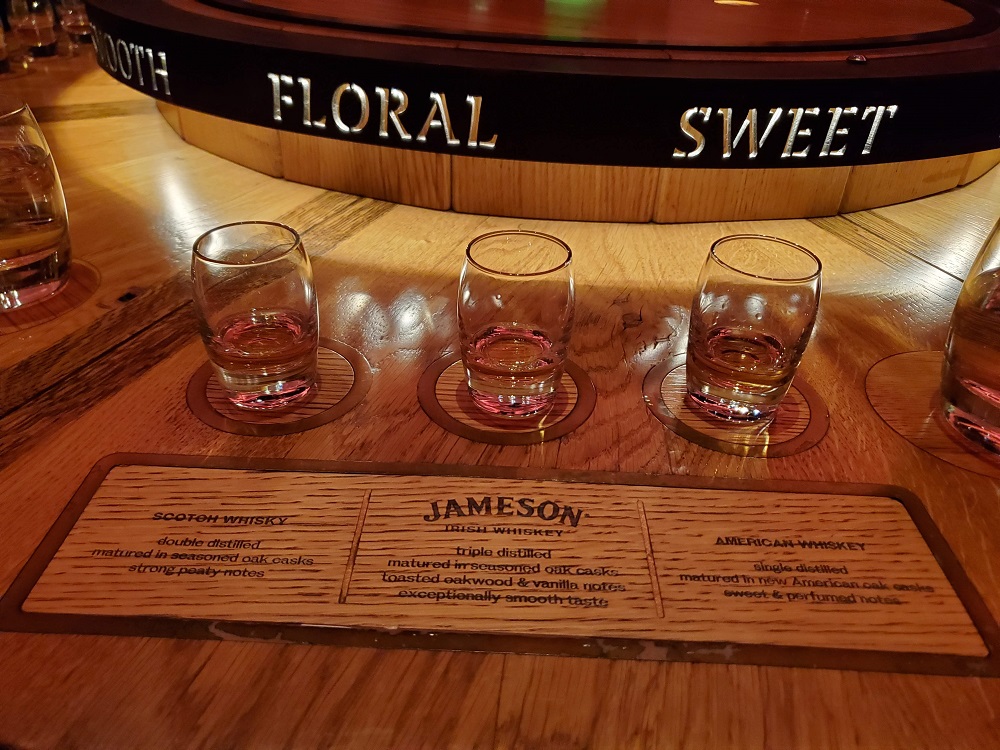 The Riverdance Production. Tracing its origins back to 1994, it is a famous Irish Dance show. Haven't heard of it before? Ever seen step dancers moving in rhythmic unison with their hands on their hips? Yep. That's it. So if you're looking for a truly spectacular finale to your evening of adventures in Dublin, this is something you'd gladly want to etch onto your memory forever.