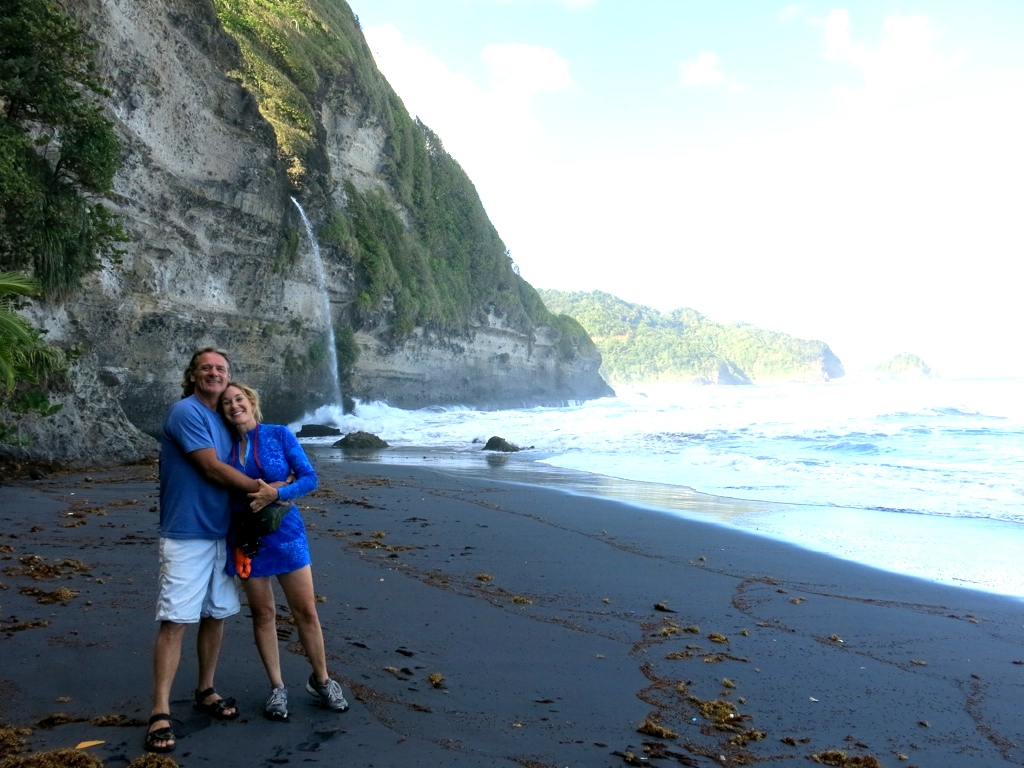 Image by Golden Glow http://svgoldenglow.com
Lush mountains snaked with trails and wild watersports like river tubing are just two of the draws attracting visitors to Dominica in the Caribbean. Not your usual Caribbean tourist stop, the nature-laden island is home to sultry hot springs and a dense tropical rainforest.
Affectionately referred to as the Jurassic Park of the Caribbean due to inhabitants like rare parrots and agouti, which resemble giant rodents, the island is prized by hikers who come to trek along the recently finished Waitukubuli National Trail, curling around 115 miles of the island.
Things to See and Experience
Cross rivers, climb rocks and explore lush green trail paths leading to Victoria Falls, one of the most dramatic sites on Dominica. The 165-foot waterfall captivates visitors from all over the globe.
Since most travelers to the island don't come to lay on the beach, river tubing, snorkeling and diving are some of the most popular activities. But, if you're looking for a more relaxed time, you can take in the local flora like native orchids growing wild or learn about the Carib Indian tribe – the last remaining tribe in the Caribbean, at the Kalinago Territory. And, since being established as an eco-tourist spot following the decline of Dominica's banana trade in the 1990's, several gorgeous, nature-laden guest houses welcome visitors looking for unique accommodations.
Considered Dominica's secret waterfall, Aba Ravine Cyrique, attracts thrill-seekers for its hour and a half hike to arrive at the spot where visitors take a tree root descent off a cliff to reach a 130-foot waterfall cascading directly into the ocean.
Prime hiking season is during the winter months when it's cooler and drier. And, this is the season when there's an excellent chance of spotting a sperm whale off the coast of Dominica between November and March.
Excellent Places to Stay
With a view of the Caribbean, Fort Young Hotel is located on the site of a former military fort. Featuring a dive center, kids' club and spa, visitors can enjoy sea views at its Palisades restaurant and Warner's Bar.
If privacy and romance are what you're looking for, Secret Bay in the Portsmouth region offers beach views, outdoor decks, lush gardens, seafood barbecues and stunning sunsets in a secluded setting situated high on a cliff overlooking the Caribbean.