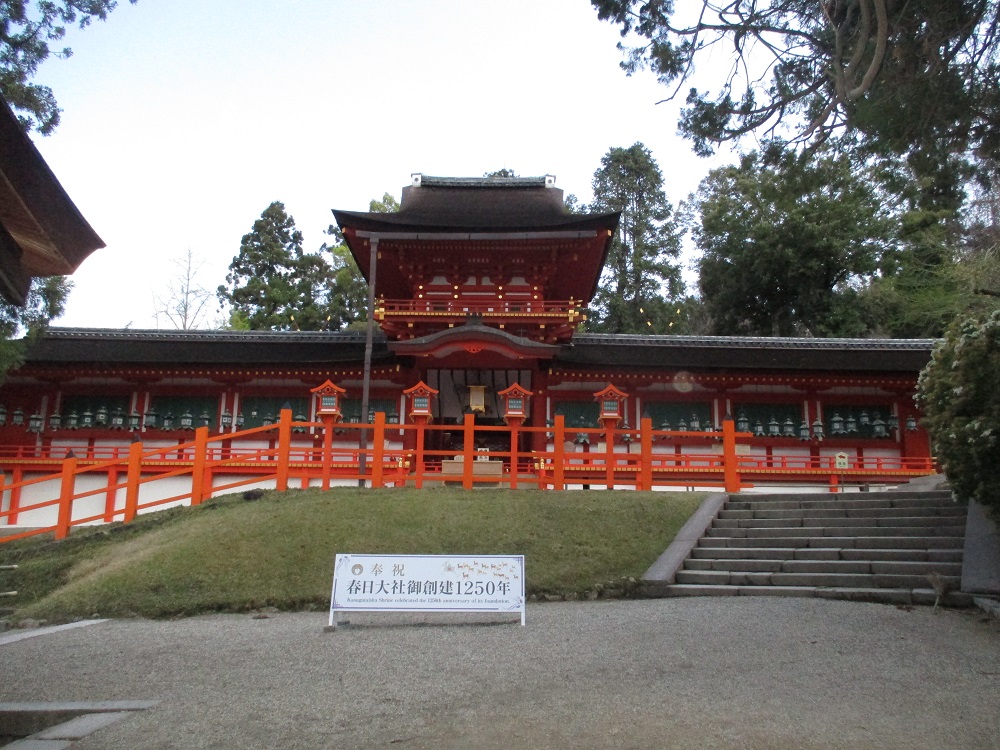 Home to major temples and artwork of the 8th century, the historic city of Nara, Japan welcomes visitors wishing to experience rich history and mesmerizing temples of the region. The first permanent capitol of Japan, Nara is home to eight UNESCO World Heritage sites and best known for being the home of Diabutsu, or the Great Buddha.
Situated in the heart of the iconic Todaiji Temple, the 15m-tall impressive statue draws scores of visitors each year to view its peaceful expression and bronze and gold detailing. Representing Vairocana, or the universal Buddha from whom all buddhas emanate, the seated statue is joined on each side by Bodhisattvas. The temple's main hall, Daibutsuden, or Big Buddha Hall, is the largest wooden building in the world.
Approaching Todaiji, visitors pass through Nandaimon Gate, a large wooden structure guarded by two ominous statues. The picturesque grounds surrounding Todaiji are complemented by other historic temples and visitor sites such as the Todaiji Museum housing religious art and cultural pieces for viewing. Travelers can gain an expansive view of the city when visiting Nigatsudo Hall where popular, local ceremonies are held each year. Beautifully crafted stone walls line the path to Nigatsudo Hall and reveal intricate building techniques.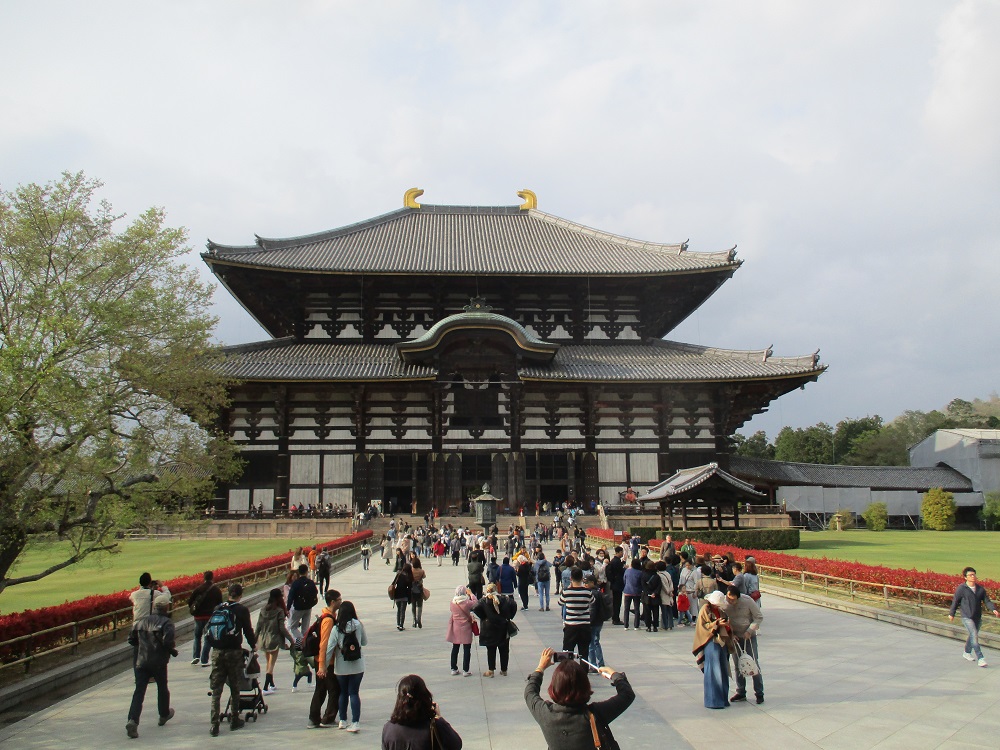 Visit Hokkedo Hall, known as the Sangatsudo to view one of Todaiji Temple's oldest structures. Housing a statue of Kannon flanked by Buddhist guardians, the scene is steeped in cultural insight. Make a stop at Kaidanin Temple to peruse the 8th century structure featuring statues of shitenno, or four heavenly kings. Walk along to the Shosoin, the elevated building situated on stilts where treasures of the Imperial Family and Todaiji Temple are displayed. Located minutes from Daibutsuden Hall, the Shosoin can only be viewed from the outside for those visiting the temple complex. Behind Daibutsuden lies the former site of the Lecture Hall where the stone foundation is all that remains today.
Although most travel to Nara to tour the majestic temples, plan a stop at the amazing Nara Deer Park during your stay. Interact with the docile and sublime inhabitants of the park in the unique wildlife experience which enables visitors to walk amongst droves of beautiful, spotted deer and pet them as they bow politely for treats.