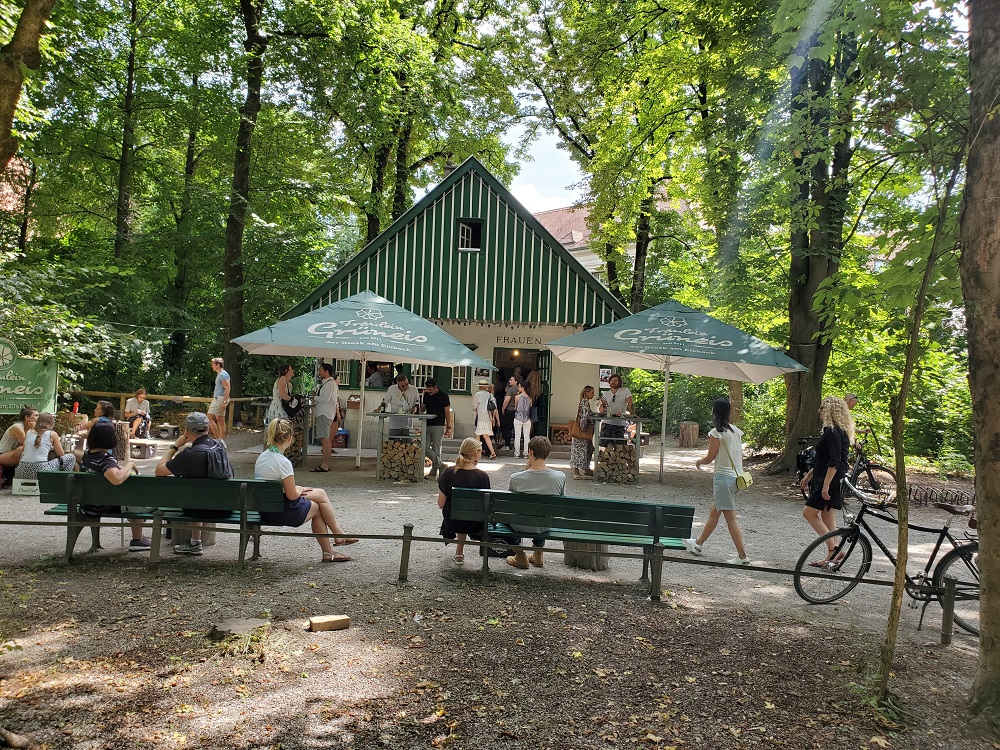 This marvelous must-visit city in the heart of Bavaria is a place that you simply cannot miss if you do plan to visit Germany. Apart from its infamous Oktoberfest, Munich is also home to numerous archaic architecture, museums, landmarks, and a whole lot of other wonderful experiences!
Things to See and Do
Upon research, the Bavarian capital of Munich, the largest city in Southern Germany and a heavily encouraged pit-stop for all tourists that choose to visit Germany.
Jumpstart your adventure in Munich by heading up to the enchanting Rathaus-Glockenspiel Clock Tower (also known as the Munich Clock Tower) in the heart of Marienplatz. This mechanical marvel is a delightful sight to behold for every newcomer and is a guaranteed moment to treasure forever.
Something interesting about this Clock Tower is that it has entertained onlookers for over 100 years just like how it did back then; they still employed a variety of people to keep the clock functional every single day. Bonus Tip – The view from the top of the tower is nothing short of extraordinary from a splendid view of the mountains and the city of Munich itself. If you're looking to be entertained by the Schäfflerstanz at the tower, current show timings are at 11 am, noon & 5 pm, each show lasting for up to 15 minutes.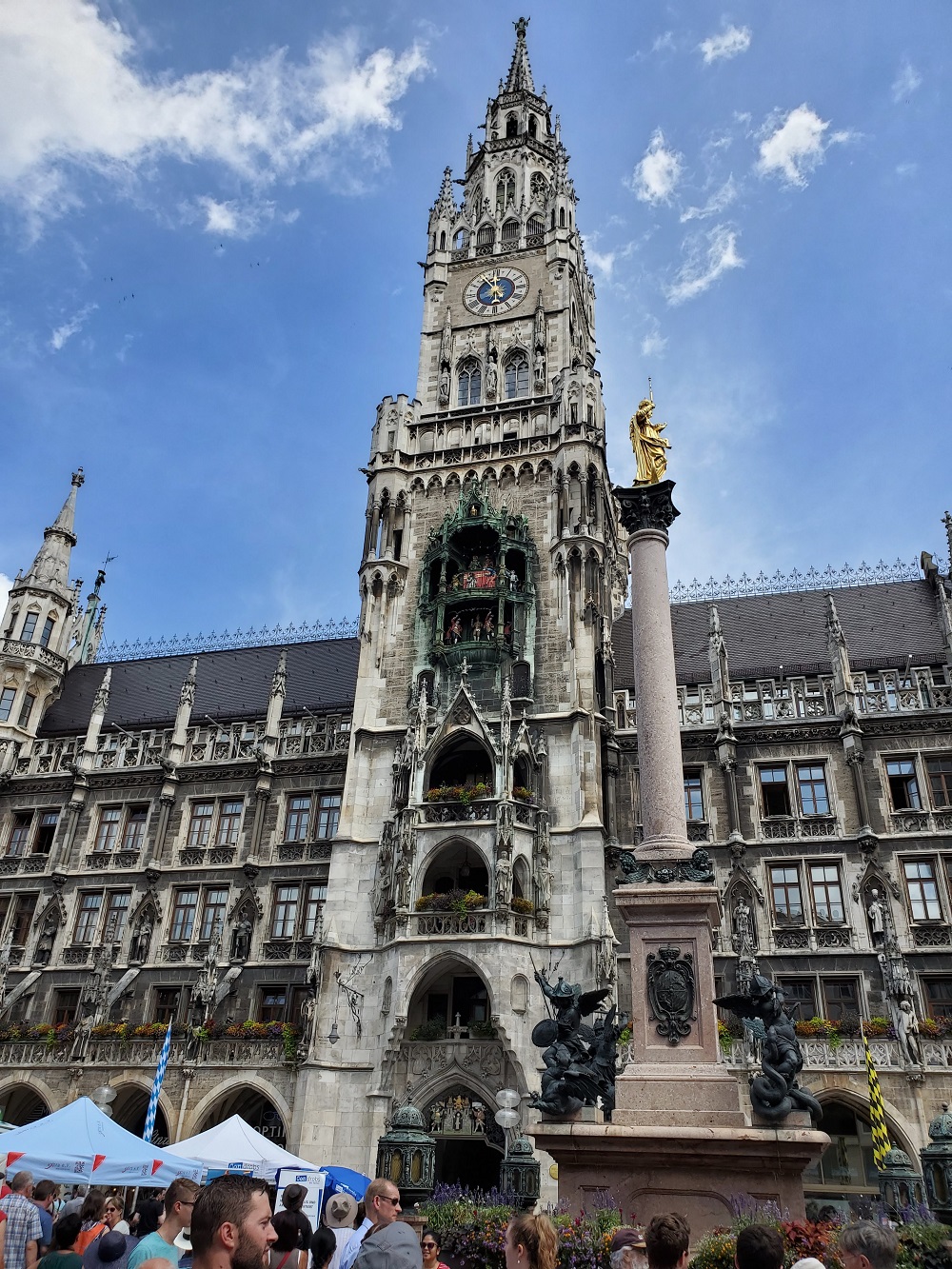 Once you've been formally introduced to Munich and have bared witness to its ancient folklore from the tower, you might want to try something more, rare, crazy, and fun, head down to the English Garden is a mere 10-minute ride away by car, or about 15-20 minutes on foot. And as always, we suggest you walk it if that's possible. There's plenty to relish and see on the way to it.
After arriving, you'll find yourself embedded into a diverse crowd where people from many nations come together to experience the fun, adventurous, and intoxicating side of Germany! And you can be a part of it too if river-surfing is your thing! Yep. River-surfing exists at the English Garden's Eisbach ( an artificial river) and is most-enjoyed during the summer and winter seasons.
Now while most tourists fancy looking and cheering on surfers, you're free to give it a shot yourself! Just keep in mind to not take motivational phrases like 'knock-yourself-out or break a leg' way too seriously & stay safe!
After spending a wonderful time learning more about ancient Munich, hopefully, even revealing a little in the present one, you can then FINALLY head down to cool yourself up with a chilled pitcher of Germany's Finest Ale at the Biergarten (or beer garden) at the English Garden.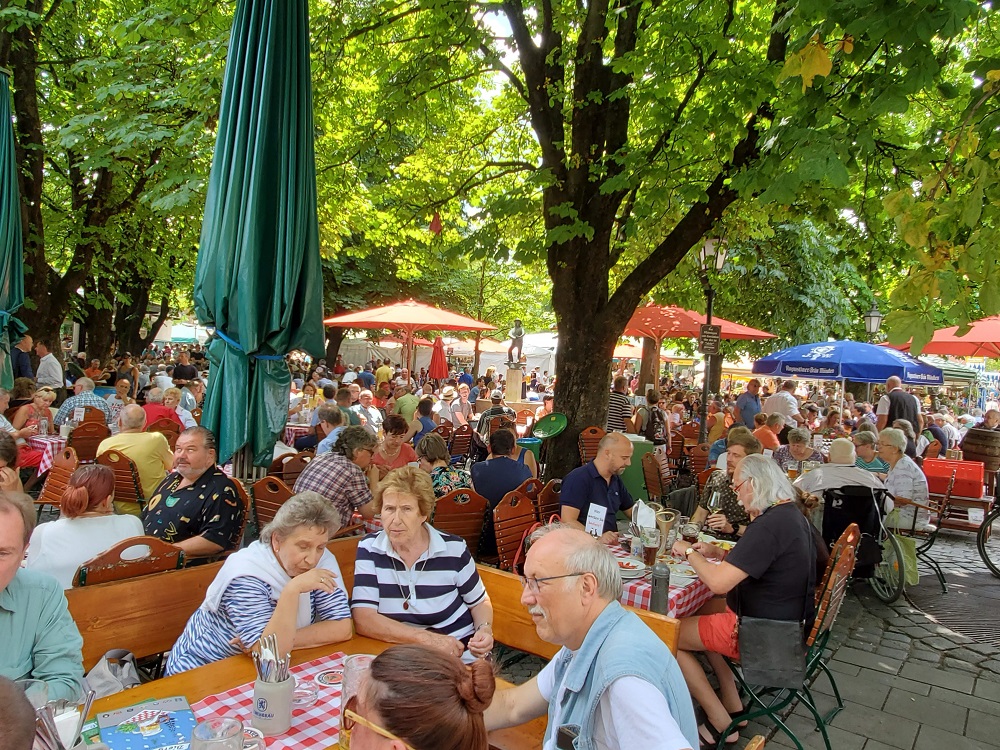 Keep in mind that there are a few different beer gardens all of them attract their kind of customers mainly because of the ambiance and aura that each exhibits. Stay worry-free. Since it is most likely that you will find more than one beer garden that calls out to you. Schönen Tag!