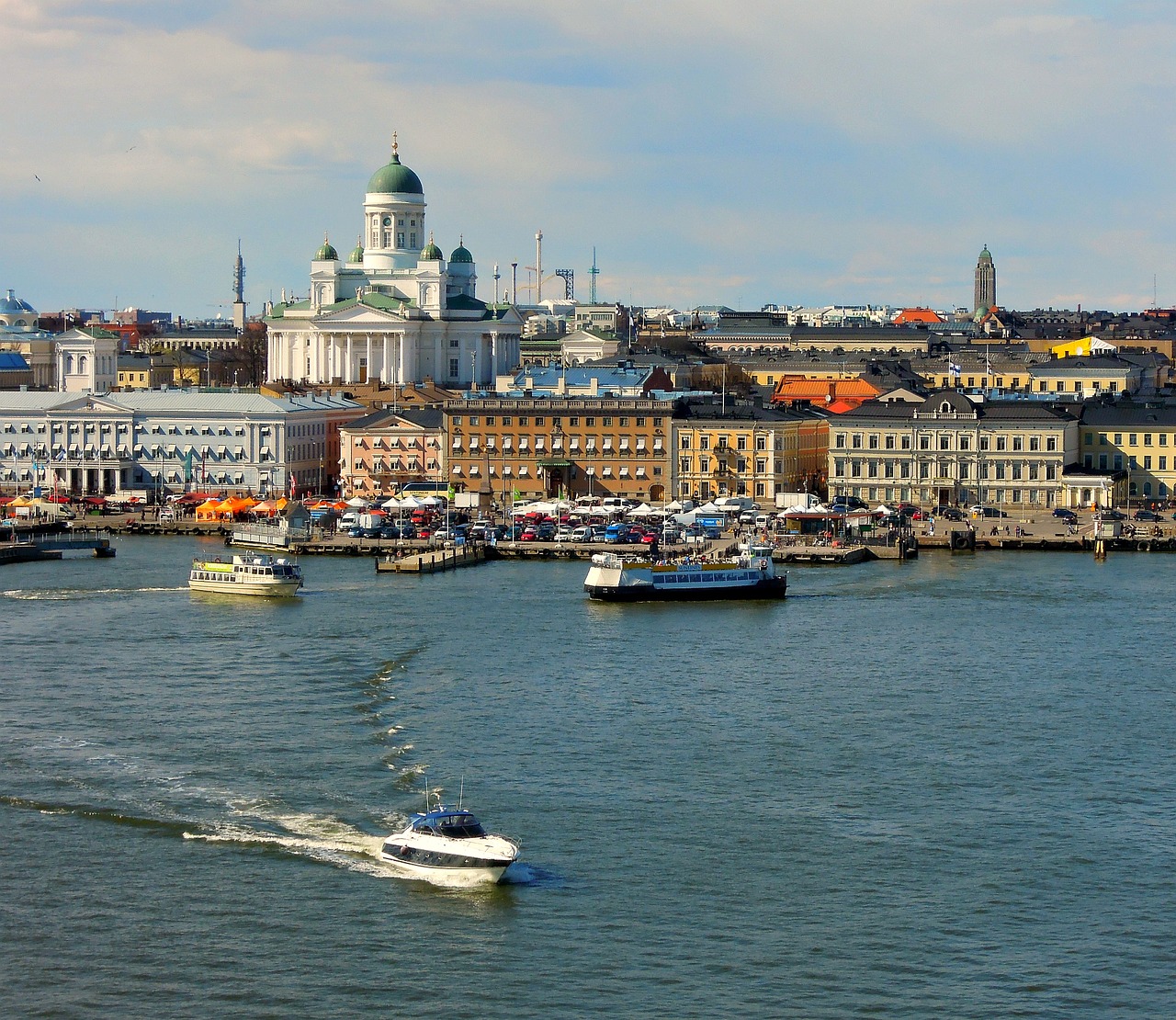 Stretching across the Baltic coast along the Gulf of Finland, the capital city of Helsinki is characterized by curving streets reaching around beautiful bays and busy bridges connecting it to nearby islands. Its cosmopolitan image is a result of a merging of eastern and western styles and a diverse, multilingual population.
The city center's expansive, multi storey malls are great for exploring on foot and travelers have many unique and interesting sites to take in when they visit Helsinki. Katajanokka, Senaatintori, and the Tuomiokirkko Cathedral mark the beginning of the city center, which stretches west along Aleksanterinkatu. The wide street of Mannerheimintie can be compared to New York's Broadway featuring major attractions of Helsinki before ending beside the Esplanade.
Most of the city sights, hotels, and restaurants are situated on one peninsula, forming a convenient central hub. The greater Helsinki metropolitan area, which includes Espoo and Vantaa, has a population of more than a million people.
Things to Do
Art lovers will enjoy a visit to the Ateneum Art Museum of the Finnish National Gallery. The neoclassical complex houses an impressive collection of traditional Finnish pieces.
Visit the Kauppatori region of Helsinki to sample traditional Finnish food and buy local arts and crafts. Helsinki's most famous market is situated on South Harbor at the entrance of Esplanadi Park. Visitors can purchase things like reindeer skins and wood carvings, and sample a lihapiirakka, or Finnish meat pastie. This open-air market offers stunning views of Helsinki harbor and the Baltic Sea, and makes a good stop for those taking the ferry to Suomenlinna.
Beautiful, historic churches line the streets of Helsinki like the Temppeliaukio Kirkko, or Church of the Rock. This impressive Lutheran church was built into solid rock in the 20th century. Even the interior was constructed with solid rock and features sunlight streaming in through a copper dome and an ice-age crevice for an altar.
A must-see for any visit to Helsinki is the old sea fortress, Suomenlinna, built by the Swedes in the mid-18th century as protection from Russian invaders. It's known as the Castle of Finland and is one of the most popular attractions in the city.
Another historic site welcoming visitors each year is the Helsinki Cathedral. Built in 1830, the church features amazing zinc statues of the 12 Apostles on the roof and stunning, white columns.