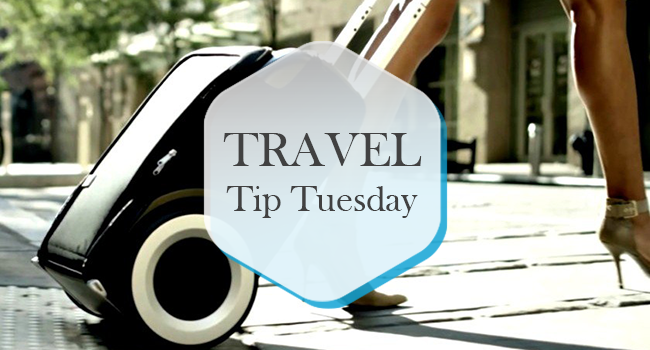 There are numerous advantages to flying with only a carry-on, and the benefits span from departure to arrival and back again. You're able to save money by not checking bags, avoid the possibility of losing your luggage, and you can breeze past baggage claim to start your vacation before the first bag has even touched the conveyor belt. This week's Travel Tip Tuesday offers a few tips to keep in mind to help you pack light and pack right. Focus on packing only the essentials. Limit yourself to two pairs of shoes, two pairs of pants, and wear your heaviest items on the plane. Bring no more than one week's worth of clothes. For longer trips, plan to do laundry along the way. Be efficient with your selections. Ensure that each garment you bring can color-coordinate with everything else in your travel wardrobe. Bring only items that work with multiple outfits, otherwise leave it at home. Clean your wallet/purse of old receipts and any junk you don't need, swap your paperbacks for a Kindle, and forget about those "just in case" items that you can easily buy where you're headed. Consider using compression bags to save extra space. Check in advance if your airline enforces weight limits for carry-ons. Maximize your "personal item" by swapping a purse or laptop bag for a small backpack that can fit easily under the seat in front of you. Roll your clothes instead of folding them; it will both save space and minimize wrinkles. Embrace the simplicity and freedom of carry-on travel and you'll never go back.
Ready to Explore Destinations?
Stay tuned for the latest edition of Travel Tip Tuesday.
Hear from our experts on all elements of travel as they share their personal experience and knowledge, which spans everything from fascinating must-see locations, to practical and informative suggestions.
Let us help ensure that your next getaway is the best one yet.