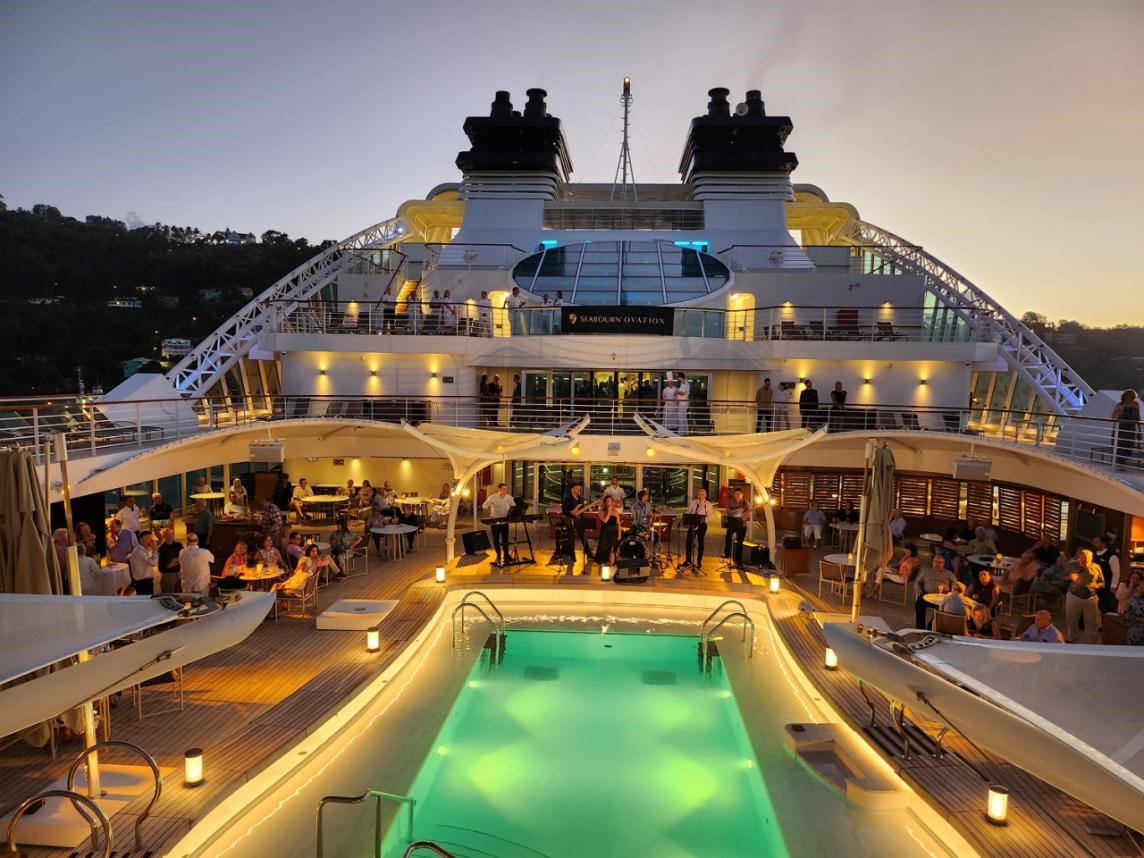 Welcome to Seabourn's all-inclusive, opulent cruising, perfected to the highest standard, where carefully chosen routes to take you to locations that are inaccessible to larger ships.
See palm-fringed beaches, secret cove and the expansive views from a colonial hilltop fortification. You can ride a quad bike through sugar cane fields, kayak through crystal lakes that resemble aquariums, learn to play the steel pan, and more.
A full-length window and glass door leading to a private veranda, a cozy living area, a queen-size bed or two twin beds, a dining table for two, a walk-in closet, interactive flat-screen television with music and movies, a fully stocked bar and refrigerator, a makeup vanity, and a roomy bathroom with a separate tub and shower are all features shared by all Veranda Suites.
The finest ingredients are utilized to create Seabourn's award-winning food, which is then expertly prepared by the talented chefs and proudly served. Almost all of the dining options on board a Seabourn ship are open-seating, allowing you to eat anywhere, whenever, and with whoever you choose. At lunch and supper, complimentary good wines and top shelf cocktails are poured, and there is never a surcharge for any menu item. With all compliments, you can also eat a meal in your suite or on your balcony. Furthermore, vegan and gluten free options are available as well.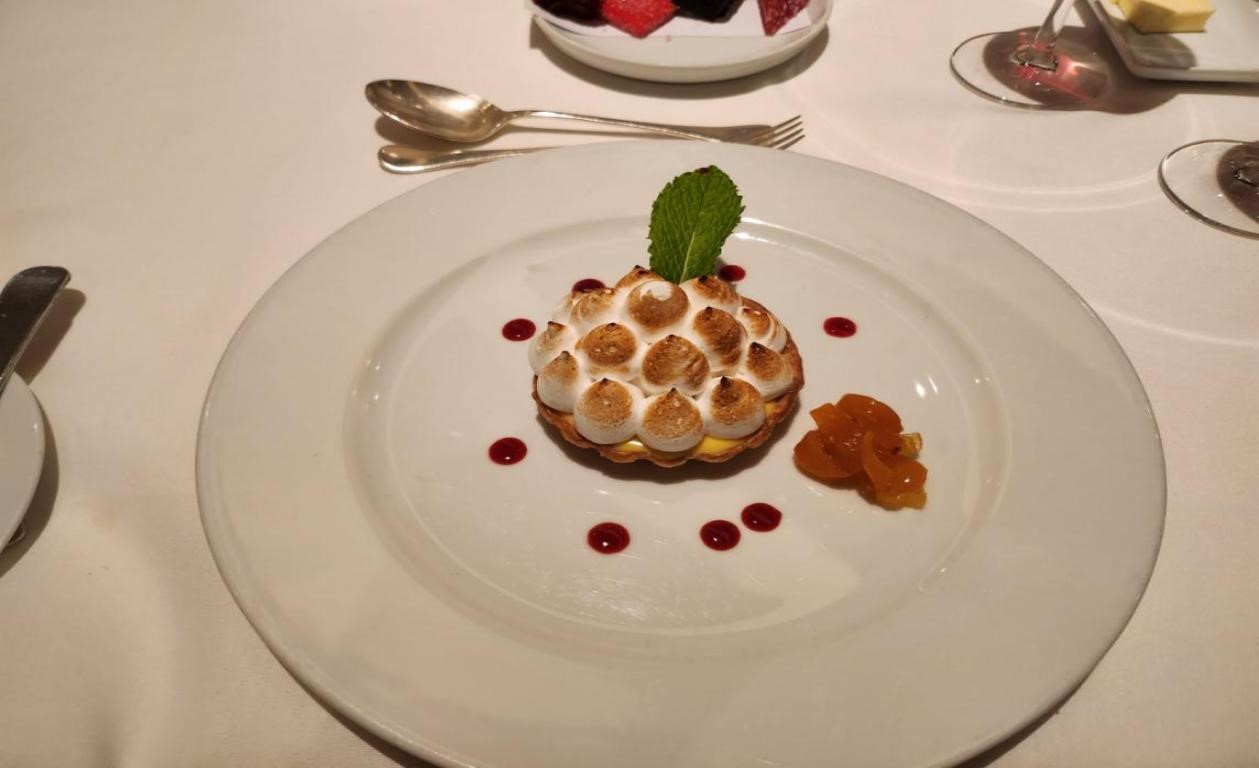 Last but not least, the Fitness Center has top-notch Technogym cardio and strength training equipment. They also provide several free classes, such as yoga, and Pilates. Or, if you'd prefer individualized attention, the personal trainers will create a diet and activity plan to aid with your weight loss.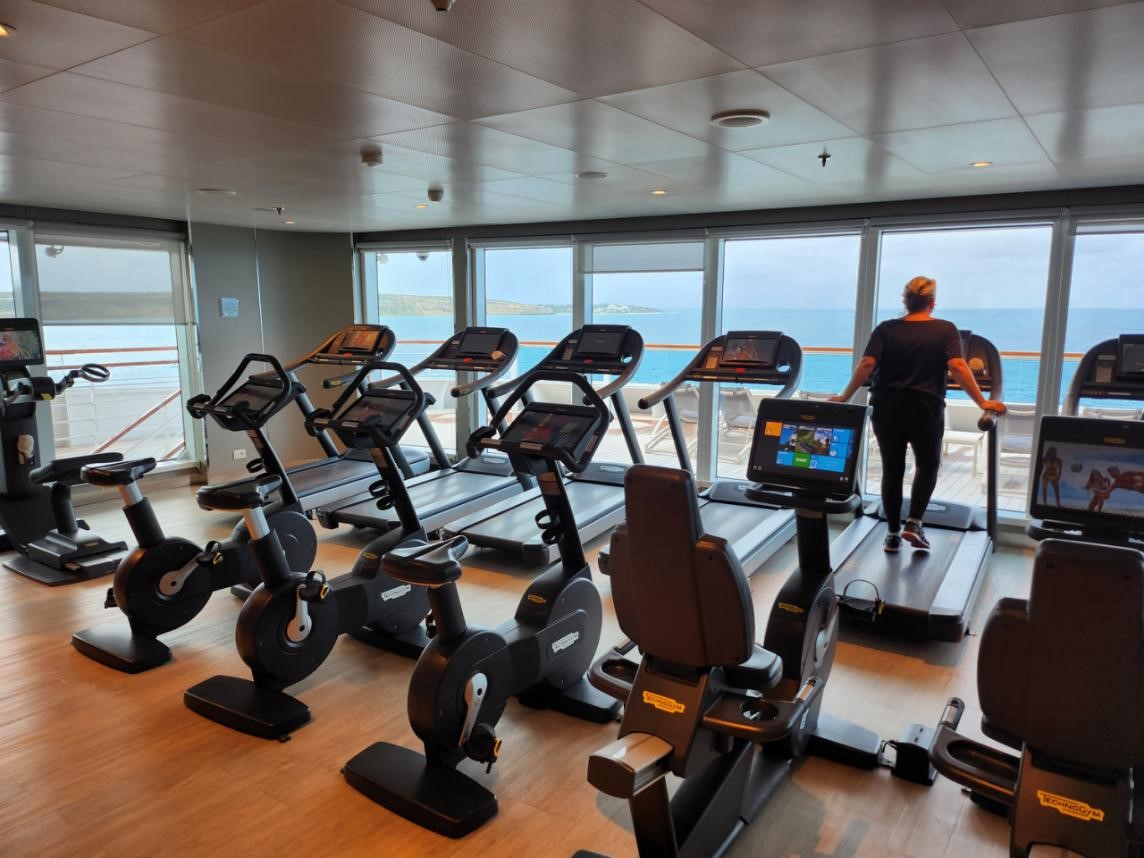 St. Marteen Beach Great Bay Beach
Many cruise ships dock in Philipsburg, the capital of the Dutch side, every day in her two-mile-long harbor. Shopping in Philipsburg is always accessible. The beach bars include restrooms, showers, and lounge chairs and umbrellas. You can get fantastic package offers that include chairs and an ice bucket of beers. The water at Big Bay Beach is crystal clear and refreshing.
Tortola, British Virgin Islands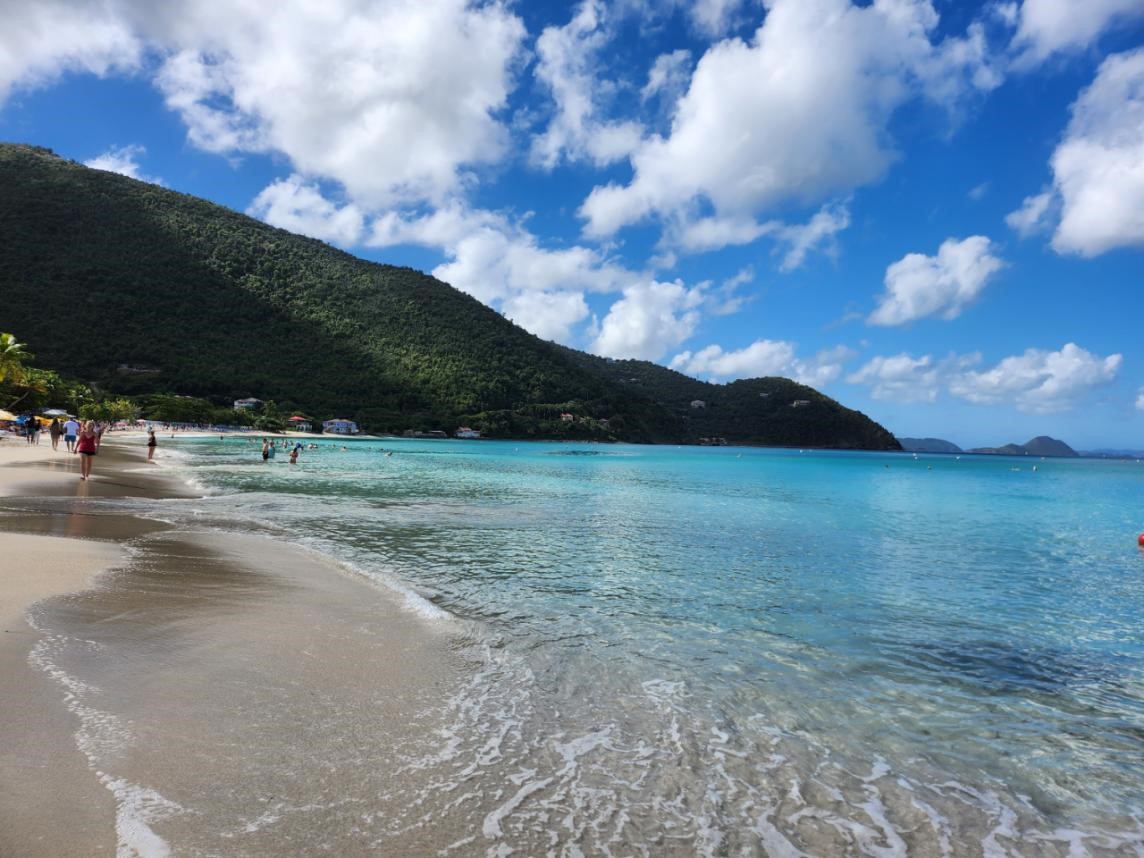 Cane Garden Bay on Tortola is where much of the action happens in the British Virgin Islands. On this beach in the northwest, you may swim in the clear water, rent a boat or a kayak, go snorkeling towards the western end of the beach, and eat delicious food. As the sun sets, Cane Garden Bay may be seen. There are many happy hours and live music may be heard emanating from the hotels and restaurants in the area.
Anguilla and Blanchards Restaurant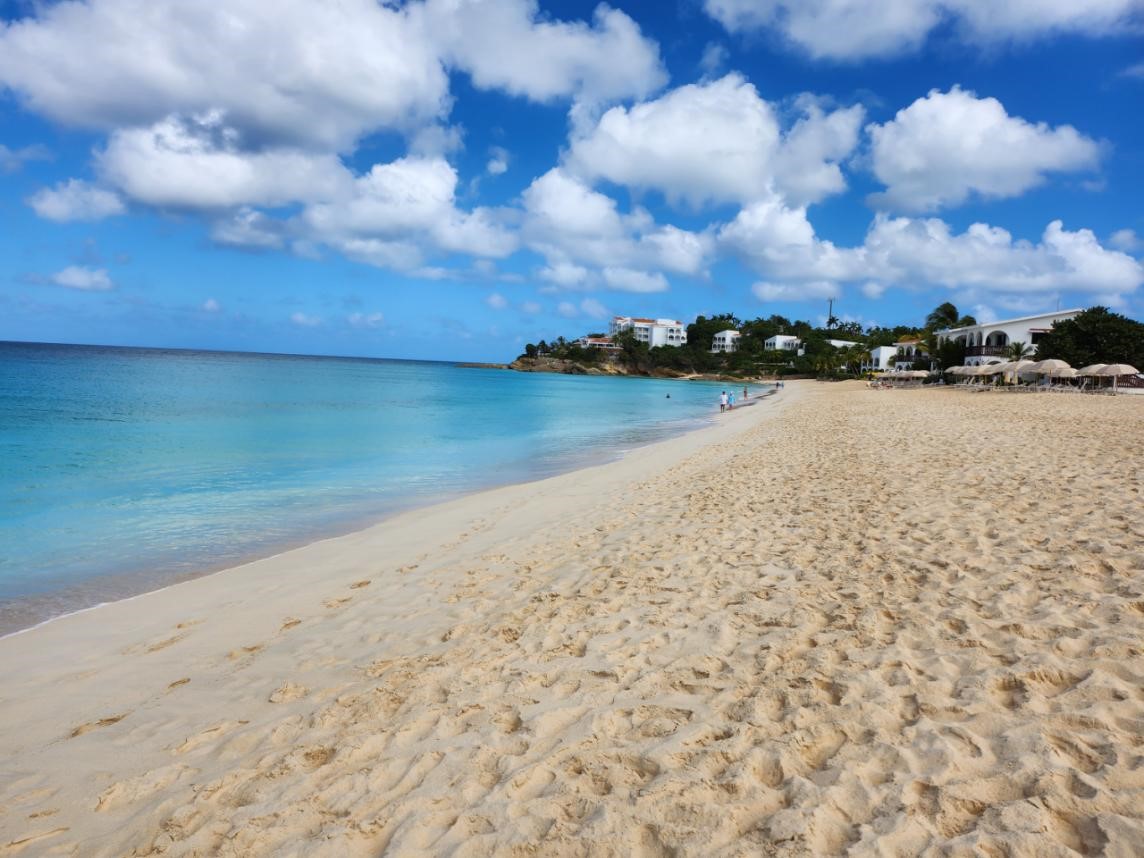 In Meads Bay beach, Anguilla restaurants serve a variety of cuisines and styles. Blanchards Restaurant has received accolades as one of the best in the Caribbean because to Chef Melinda Blanchard's innovative cuisine.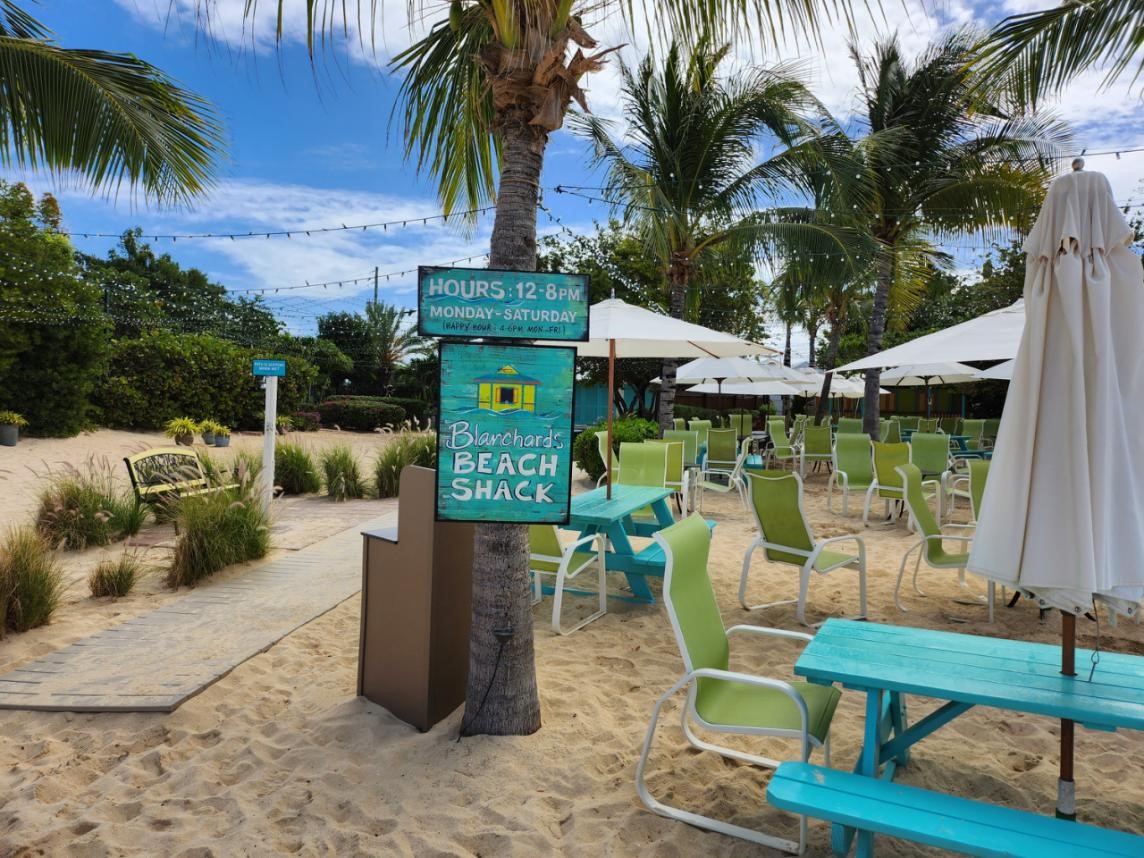 The Beach Shack, right across the corner, provides a more relaxed option with a sandy floor, picnic tables, and reasonable prices. Come for a dinner, an evening beverage, or a delicious ice cream treat. Situated on Meads Bay, crystal clear blue water and white sand, one of Anguilla's most picturesque beaches. Ask for your order to be taken out or enjoy a table on the beach. This is one of the greatest restaurants in the Caribbean. This charming restaurant is a nirvana for foodies.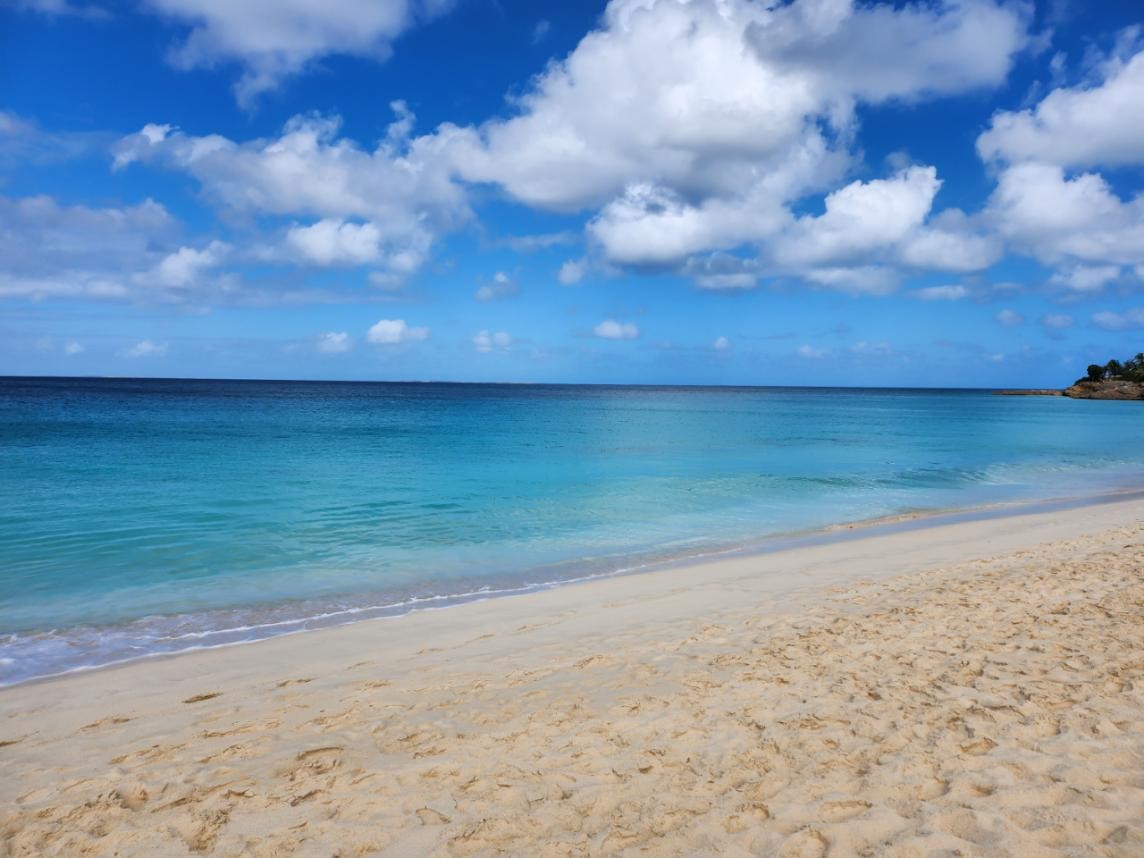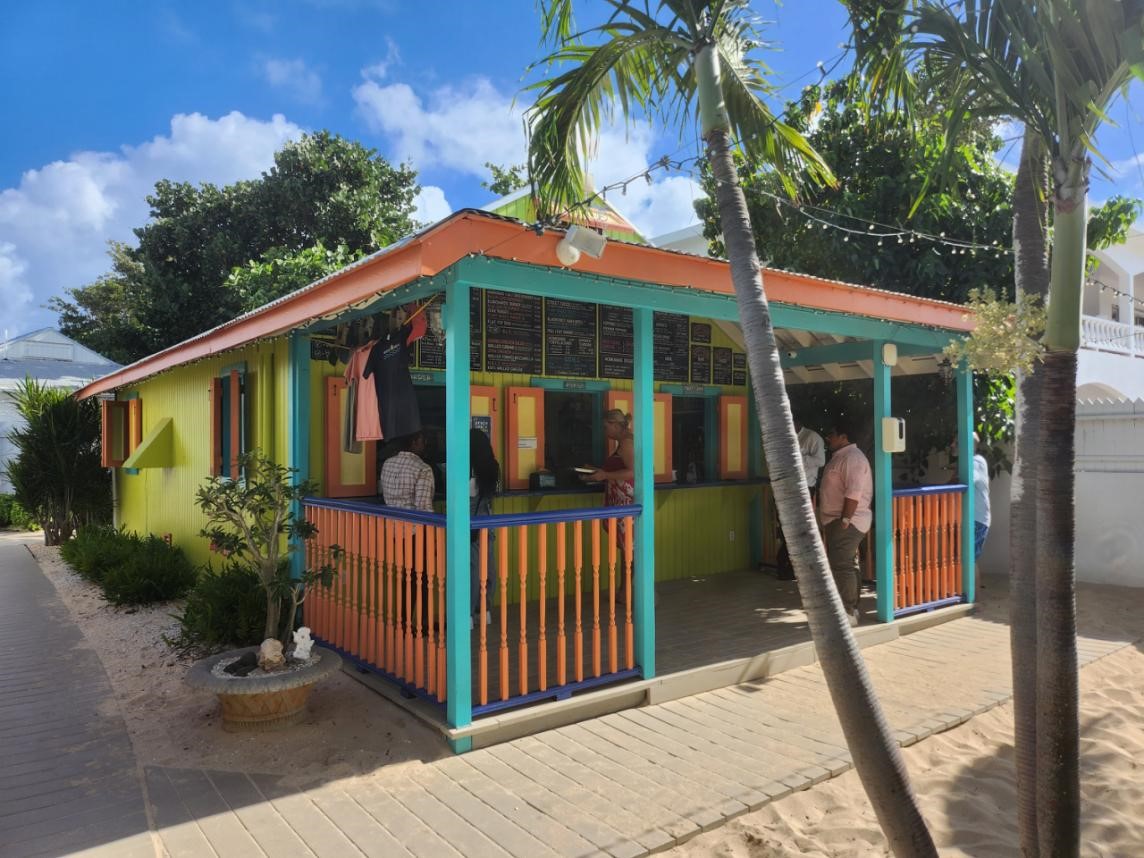 Les Saintes Bay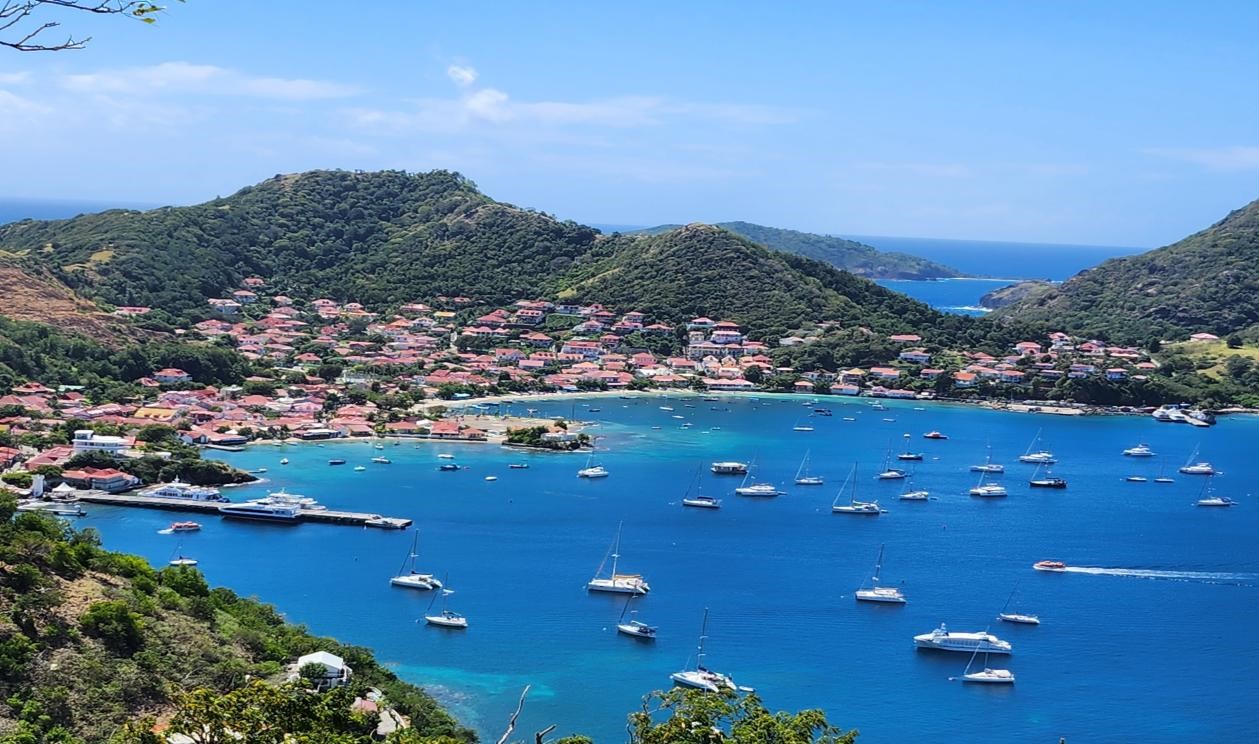 Les Saintes Bay, which is proudly listed among UNESCO's Most Beautiful Bays in the World, is situated on the Terre-de-Haut island's northwest shore. Also, the bay functioned as a base for buccaneers and pirates.
Fort Napoleon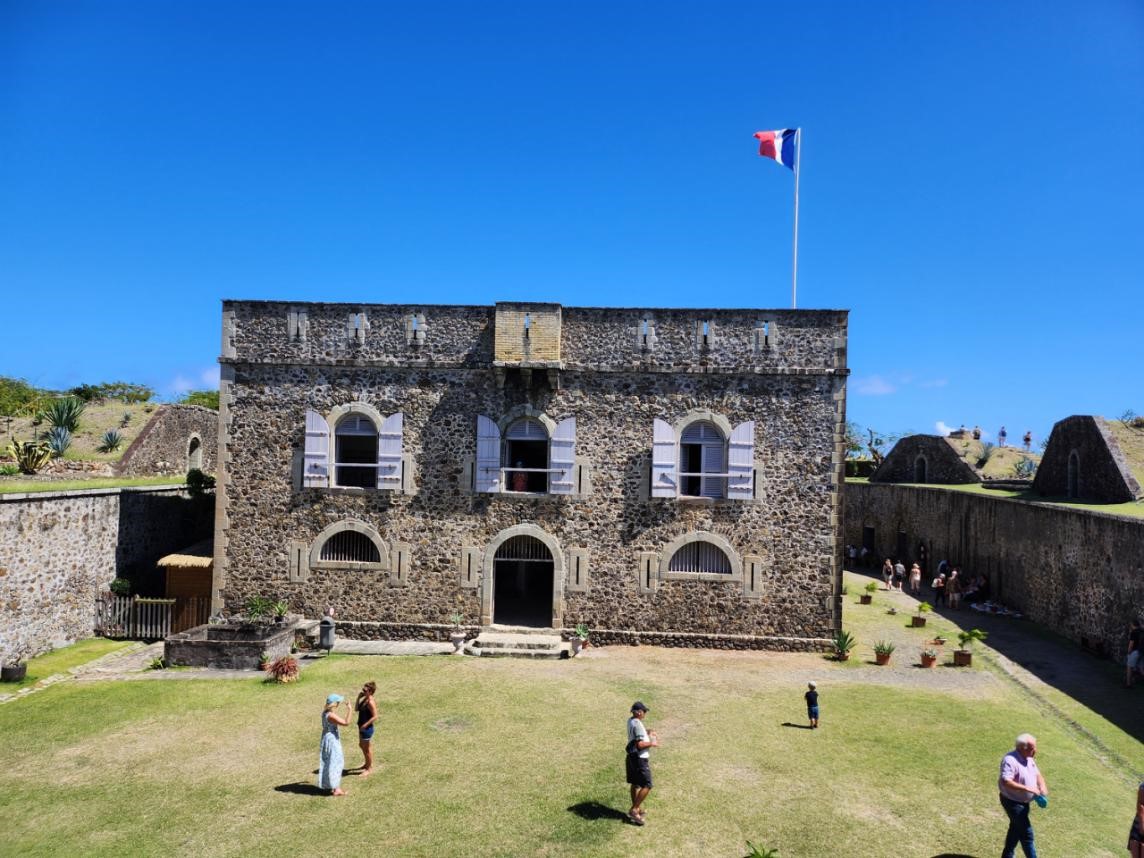 Fort Napoleon, built in the Vauban style, is 114 meters above sea level and is about a quarter-walk hour from the port. It has views of Les Saintes Bay. A museum was erected upstairs; it is focused on educating visitors about the island's natural environment and the history of the Fort. A cactus conservatory was built with the help of the Exotic Garden of Monaco. The "cactus candles" and "English heads" are two indigenous species, but there are additional global variants. Iguanas can be seen there as well.
Kitts, Carambola Beach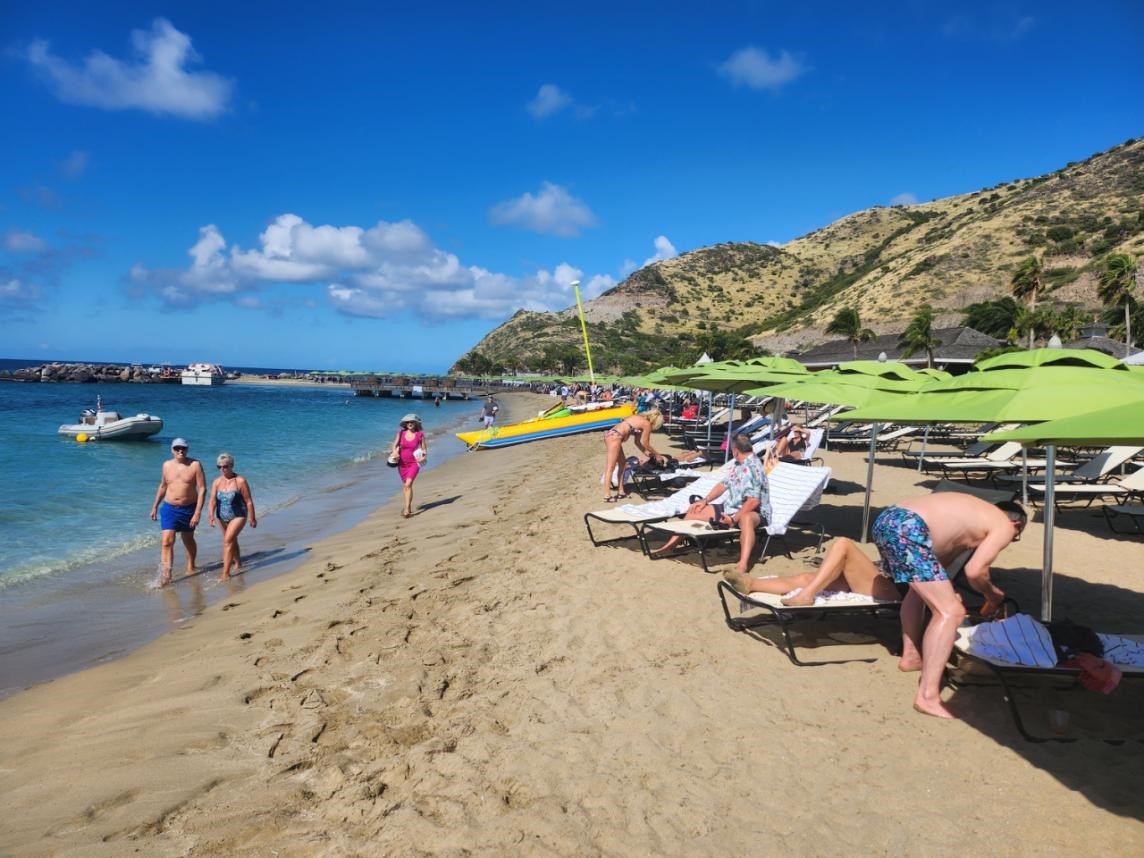 Carambola is perfectly situated on a stunning stretch of Friars' Bay beach gently caressed by the tranquil, blue Caribbean Sea, with the mountains of the Southeast Peninsula serving as a gorgeous backdrop. From the comfort of the padded lounge chairs, take in the soothing wind, feel the warm sand under your toes, and breathe in the clean ocean air. You always can find fresh cocktails, and refreshing beer, and your favorite snacks are cooked on the grill. Lounge chairs and umbrellas are available on our beachfront, and staff members are happy to take your lunch or drink order while you relax in your lounge chair.
Central Market, Martinique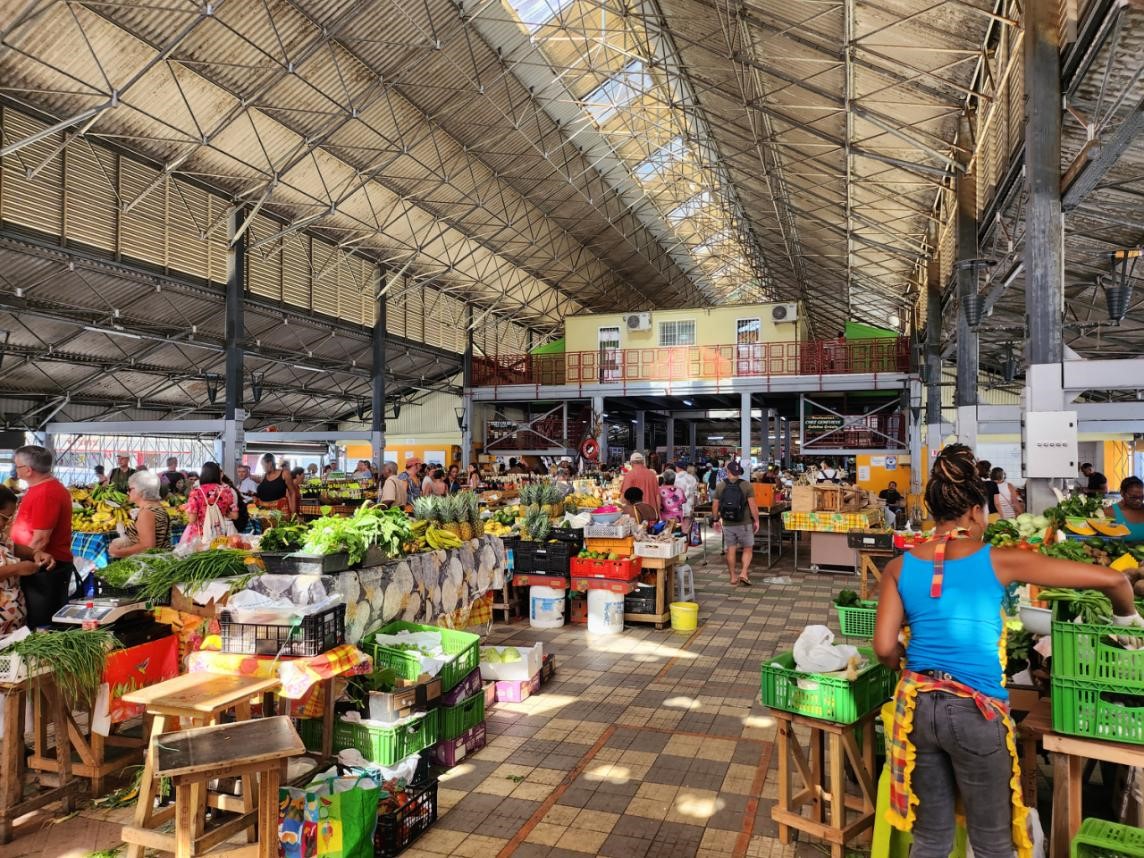 Martinique's Grand Marché Couvert de Fort-de-France is a storied marketplace. French architect Henri Picq created the covered bazaar, which opened in 1901. It sells a variety of regional products, including handicrafts, fresh fruit, vibrant floral displays, and herbs and spices. Le Grand Marche Couvert is a well-liked tourist destination as well as a fantastic place to buy. It's one of the best locations for soaking up the lively atmosphere and learning about the local way of life. The market is ideally located in downtown, close to a lot of stores, eateries, and attractions.
Balata Gardens, Martinique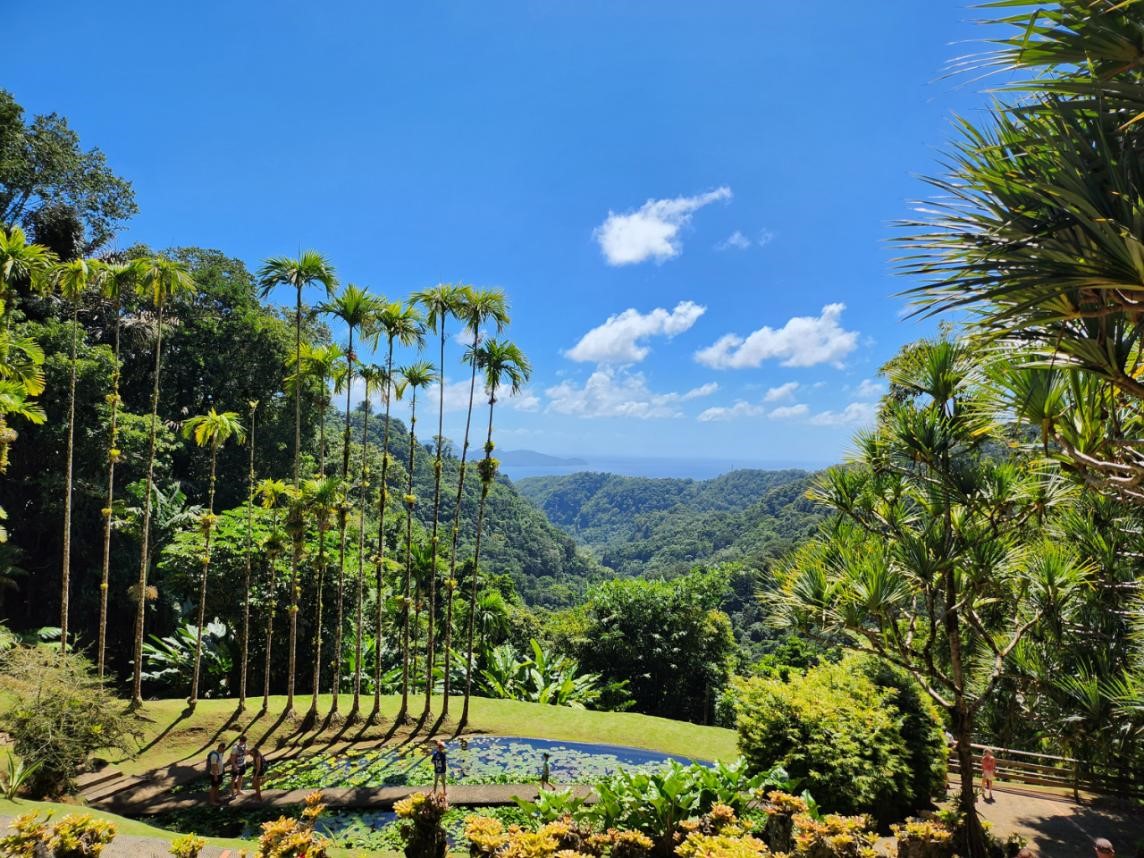 One of Martinique's top attractions, this established botanical garden in a rainforest setting is only 10 km north of Fort-de-France and would delight anyone with even a passing interest in the island's plant life. See why Martinique is known as "the Isle of Flowers" by visiting one of the island's most well-known locations, the Balata Gardens. A stunning variety of begonias, bromeliads, bamboo, and over 300 distinct varieties of palm trees can be found in this private botanical park located outside Fort-de-France.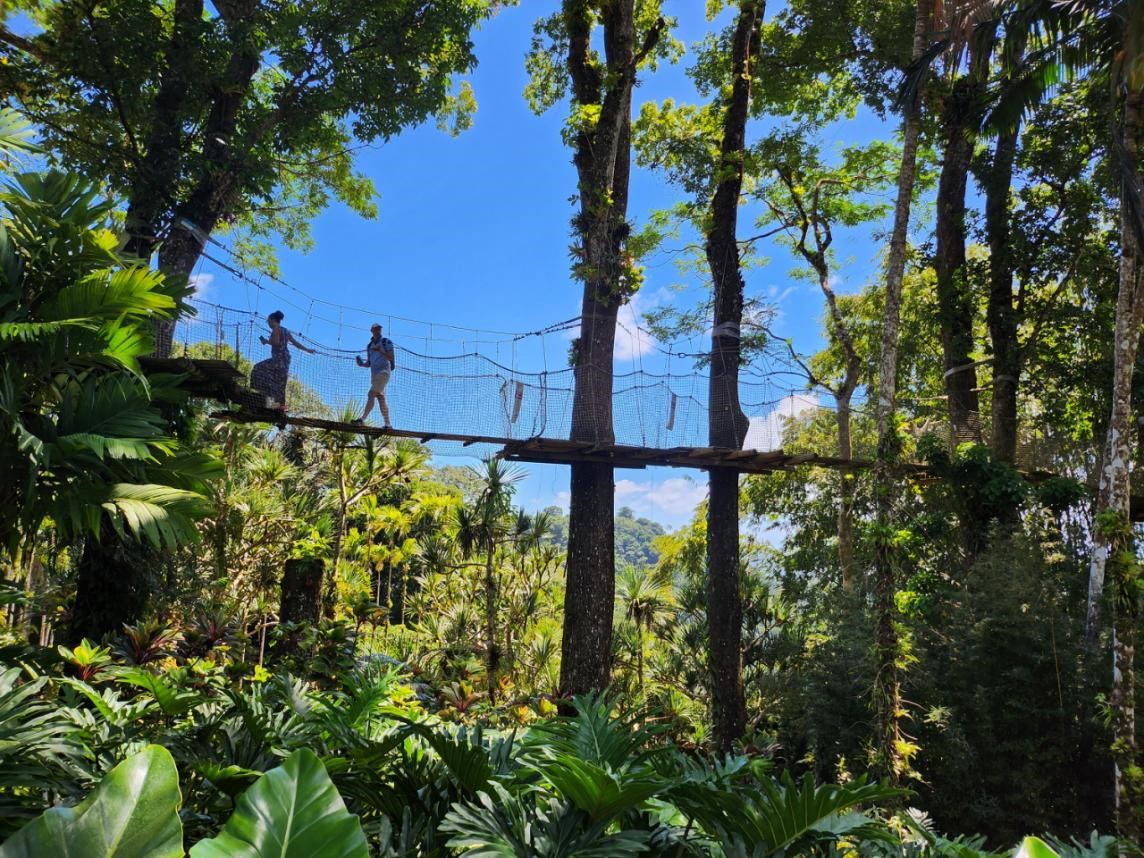 Rainforest Adventure, Santa Lucia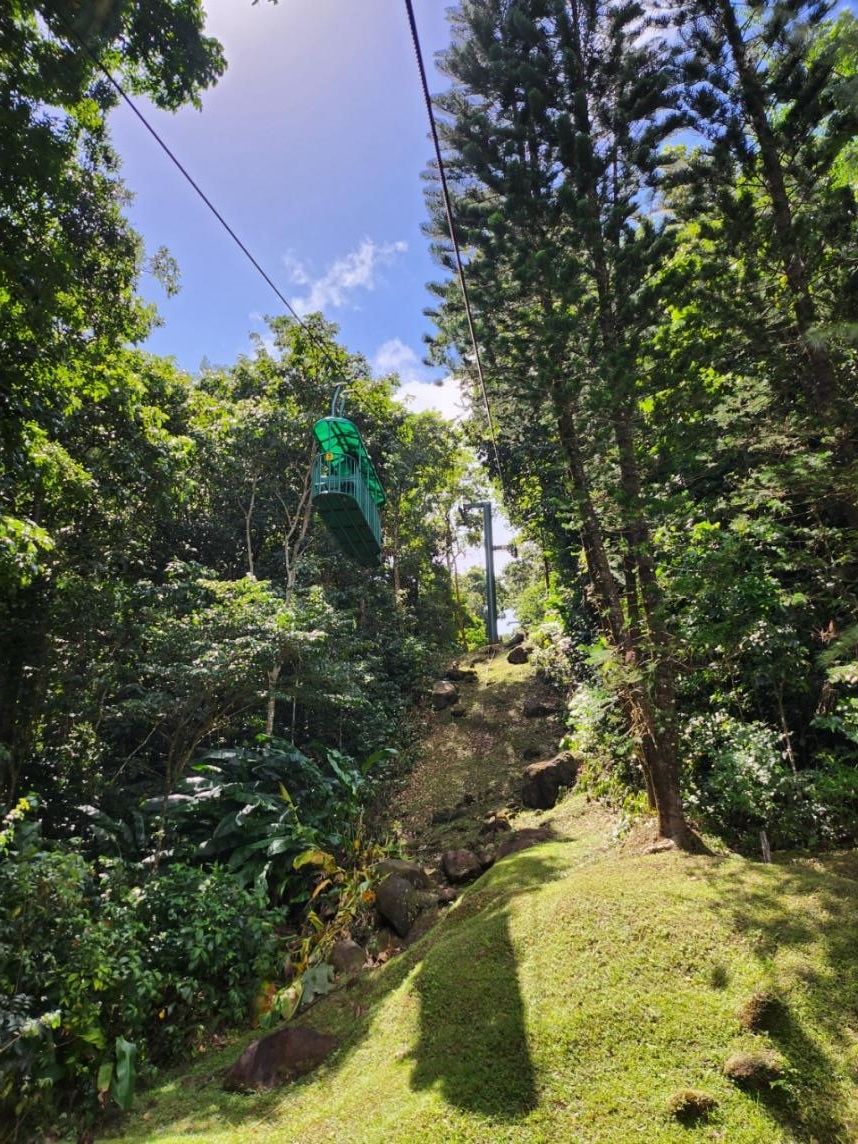 In addition to having a good influence on communities, Rainforest Adventures designs one-of-a-kind and unforgettable trips that encourage respect for the local culture and sustainable use of the environment. Use the aerial tram and zipline to explore St. Lucia's rainforest. Enjoy a guided nature trip that gives you a bird's eye perspective of the lush tropical forest during this half-day eco-adventure. After that, fasten into a harness to fly along a 10-zipline canopy tour and take a trek with a professional adventure guide in the rainforest.
St Lucia Rainforest Adventures Zip Lining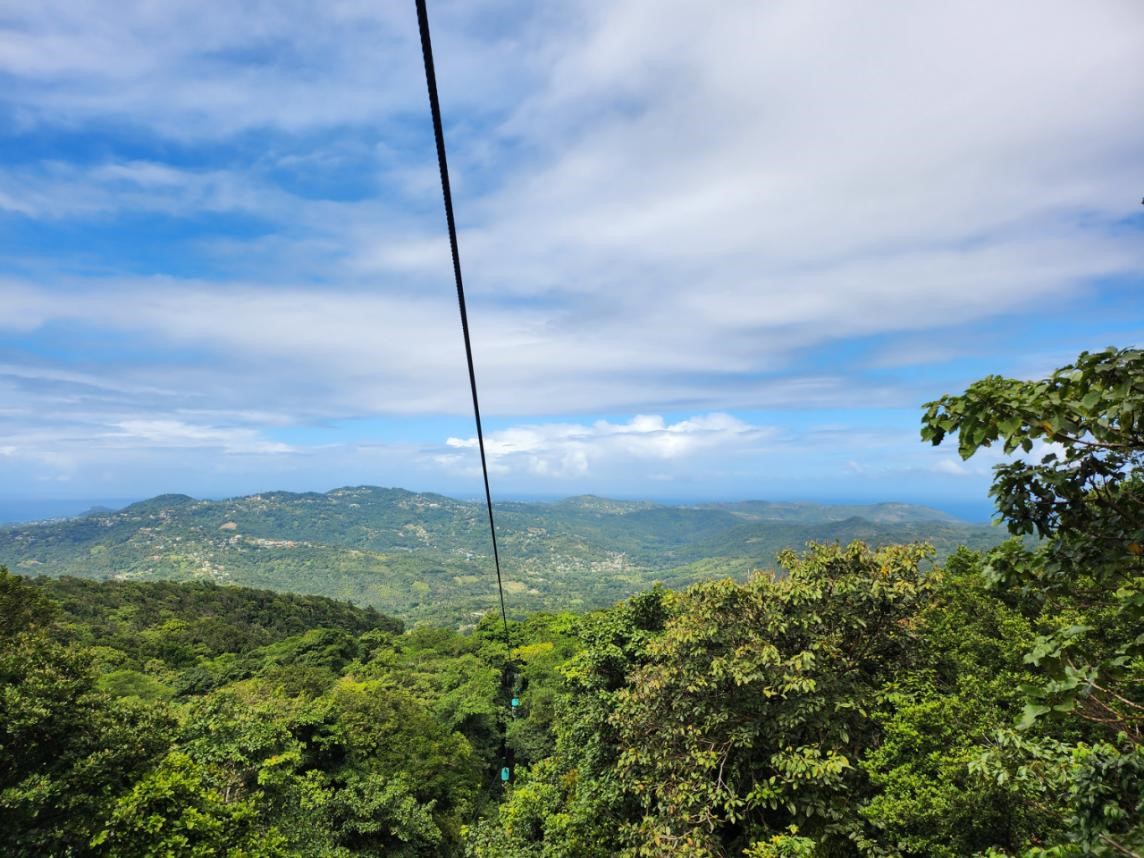 Final thoughts
Take a Seabourn luxury cruise through the Caribbean Sea's sapphire waters for the trip of a lifetime. Travel in style aboard a cutting-edge cruise ship and take advantage of all the luxurious amenities and attentive service that Seabourn has to offer. While you sail from one breathtaking port to the next, unwind in your well-appointed suite, indulge in our exquisite dining, and take in the stunning vistas and sunshine of the tropical islands. On Marina Day, enjoy a thrilling afternoon of water activities or a beach BBQ with lobsters cooked over the fire and caviar served in the waves.