The reason New York is known as "The City That Never Sleeps" is well known. There are innumerable shops, eateries, galleries, museums, and other attractions in New York City, so there is never a lack of things to do. There are a ton of enjoyable activities available, whether you're traveling alone, with friends, your significant other, your family, or your children. Here is a list of some of the top New York City attractions that you should definitely not skip while visiting. The following, divided down into a few categories, are all must-see sights in New York.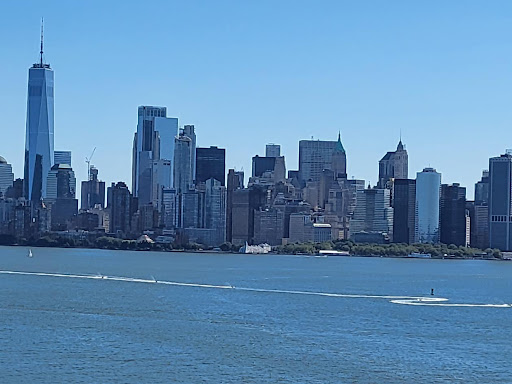 Statue of Liberty
One of the most famous structures in New York City is the Statue of Liberty. The Statue of Liberty has been welcoming immigrants into New York Harbor with the promise of opportunity and a better life for more than a century, holding her torch high on Liberty Island on the Hudson River.
Rockefeller Center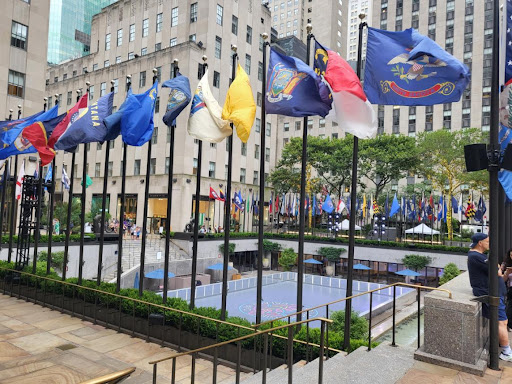 There are several structures and attractions in Rockefeller Center that are fun things to do in New York City. The Top of the Rock is an observation platform that offers some of the best vistas of Central Park and the city's skyscrapers. Some elements of Rockefeller Center, like the iconic Christmas tree and ice skating rink, can be recognizable from films and television.
Yankee Stadium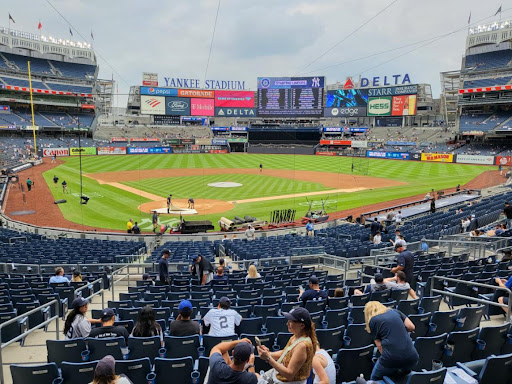 Yankee Stadium is another must-visit sports arena. The stadium, the home of the New York Yankees, underwent a $2.3 billion reconstruction in 2009. There are still many remnants of the original ballpark's heritage and history, such as Monument Park, where you may take in the legends of Yankee greats like Babe Ruth, Mickey Mantle, and Joe DiMaggio.
Times Square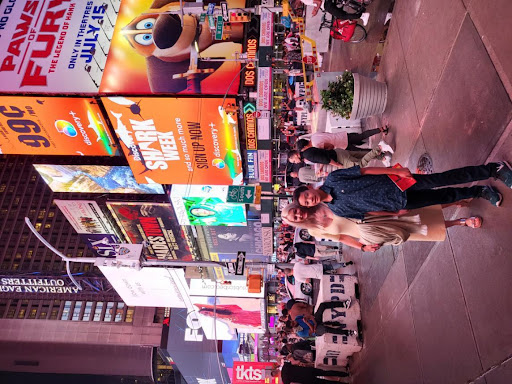 You'll want to be among the almost 500,000 visitors that visit Times Square each day. With electronic billboards and street performers, it is a sight to behold. The custom of seeing the ball drop on New Year's Eve at Times Square, the heart of Broadway's theater district, dates back to 1907.
Broadway Theater
Attending a play or musical in New York City's renowned Broadway Theater district, the birthplace of a beloved American art form, is one of the most well-liked things to do while there. Along Broadway, there are more than 40 venues with 500 seats that are accessible by foot from Times Square. Nothing is quite as iconic as taking in a performance of a classic Broadway show like Chicago, Phantom of the Opera, or The Lion King.
Radio City Music Hall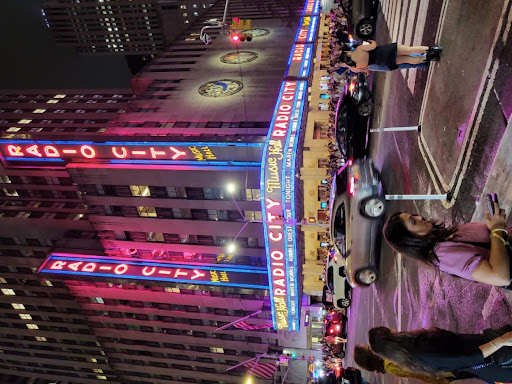 It's the place where Lady Gaga had a "Bad Romance", the Rolling Stones struggled to find happiness, and Ella Fitzgerald yearned for the guy she loved. No other New York concert venue compares to Radio City Music Hall in terms of a draw for musicians. It is not just the world's biggest indoor theater, but its marquee also takes up an entire city block. The theater was founded in 1932.
Metropolitan Museum of Art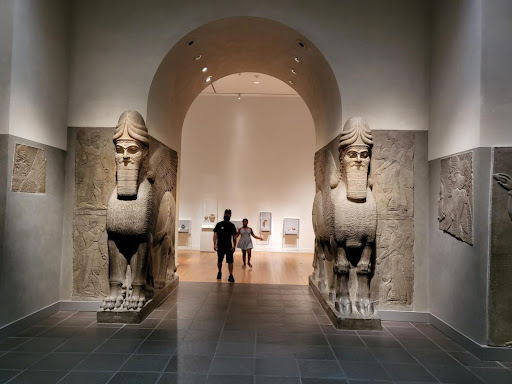 The Metropolitan Museum of Art is at the top of the list of things to do in New York City for art enthusiasts. The Met is the largest art museum in the country, with 13 acres filled with top-notch exhibits. The permanent collection has more than 2 million pieces of artwork, including pieces from ancient Egypt, Europe, Africa, the Middle East, and Oceania. There are a lot of special exhibits, and they vary frequently. 
Guggenheim Museum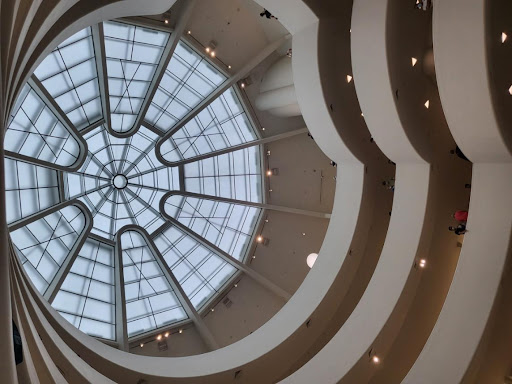 One of the most well-known art museums in the nation is The Solomon R. Guggenheim Museum, or simply "The Guggenheim," which is recognized for both its cutting-edge architecture and its collection. Frank Lloyd Wright's coiled building, which is located on Fifth Avenue at 89th Street, is distinctive. The inside is filled with the works of artists like Picasso, Cézanne, Degas, Manet, and Van Gogh, among others.
American Museum of Natural History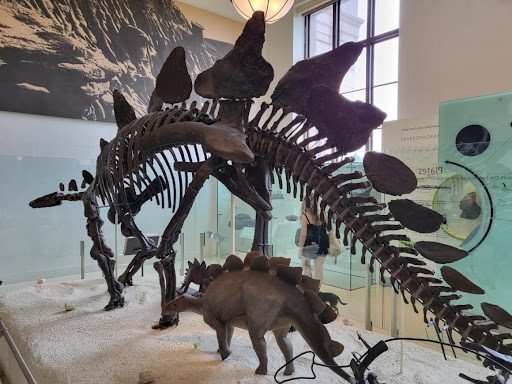 The American Museum of Natural History is the world's largest museum of natural history. 44 permanent exhibition halls are housed in 26 interconnected buildings. Plants, animals, meteorites, fossils, human remains, and artifacts from human culture are all on display.
Chinatown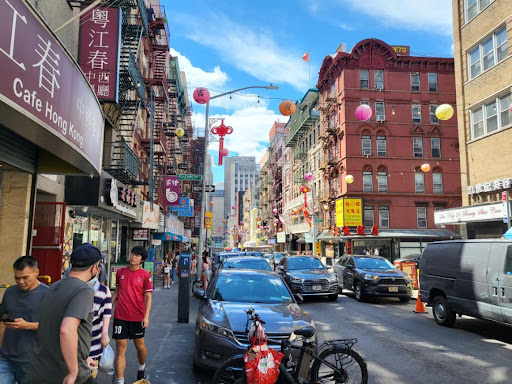 South of Little Italy is where you'll find Chinatown. The largest Chinese community outside of China is found in Chinatown, which has a population close to 100,000. Dim sum, dumplings, and Chinese food can all be found here, along with shopping and a leisurely stroll through the crowded streets.
Cooperstown is 4 hours north of New York City by car and is a small town with international appeal. Cooperstown is home to the National Baseball Hall of Fame and Museum, and is recognized globally as the birthplace of baseball. Cooperstown provides numerous options for rich and diverse cultural experiences in addition to being a hotspot for baseball players and fans worldwide!
Doubleday Field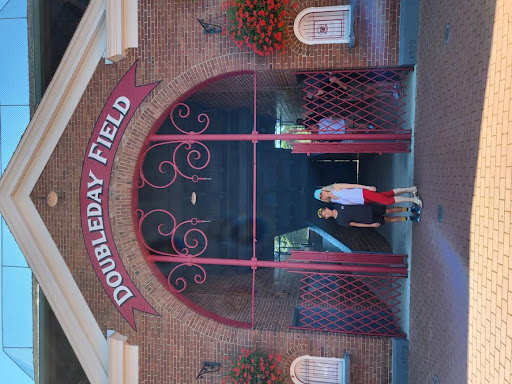 Abner Doubleday Field is often referred to as the "birthplace of baseball". It's a terrific site to watch amateurs or retired legends play because it's such a revered location and has such a cozy atmosphere. You can sense the ballpark's extensive history, which extends all the way back to 1920, as you approach its brick entrance.
Lake Otsego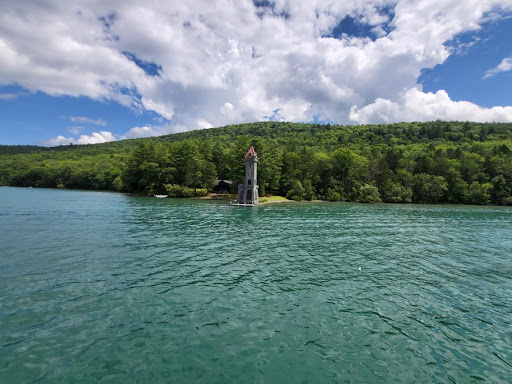 It is practically impossible to visit Cooperstown without spending at least some time on or near Otsego Lake because the city is situated along its southern shoreline. In addition to the popular activities of swimming, fishing, and boating, you can also cycle and hike through the picturesque parks and natural areas that surround the lake. It is nearly eight miles long, with many bays, inlets, and beaches.
Hotel Otsego Resort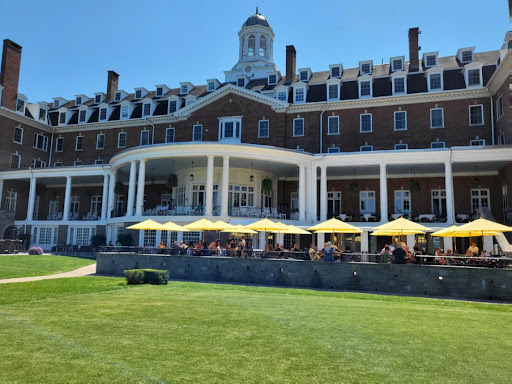 One of the nicest hotels in the area, the  Otsego Resort Hotel, is on the list of things to do in Cooperstown, New York because if at all possible, you should try to stay here for one night. This amazing hotel in Cooperstown, New York, sits directly on the lake. It is unbelievably gorgeous, and staying there is such a lovely experience. Since this location is similar to a resort, there are many activities available inside the hotel without having to leave! It's a fantastic option for Cooperstown, New York activities.
The Downtown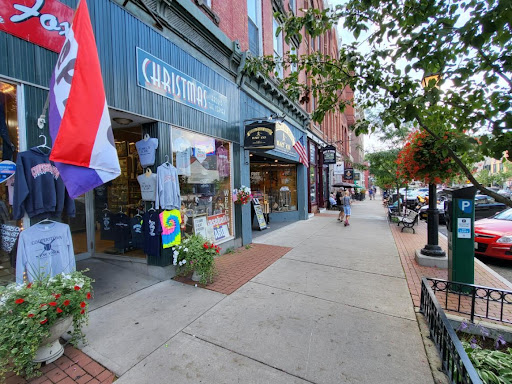 It's a great spot to explore, a tree-lined avenue with numerous shops offering baseball memorabilia among other things. You may get a personalized, custom-made baseball bat from Cooperstown Bat Company and learn how baseball bats are created. You'll adore this region of Coopertown, New York. Main Street in Cooperstown, New York, has a variety of other stores and eateries for visitors to explore, so it's not just baseball lovers who will have fun here!
Dreams Park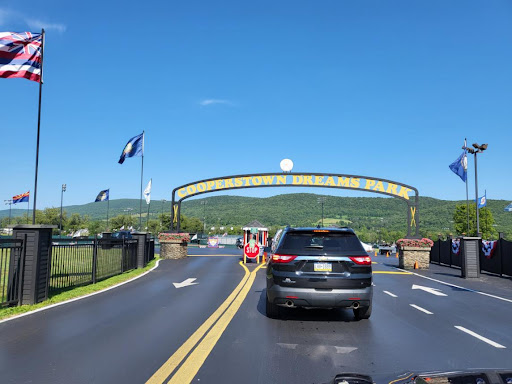 With its goal of establishing a youth baseball camp with 22 fields that welcome around 1,500 young baseball players, each week during the summer, Cooperstown Dreams Park has hit the ball out of the park. Naturally, Cooperstown Dreams Park is a part of that landscape, beautifully framed by low mountains and undulating hills in a rural area.
Dreams Park, in summer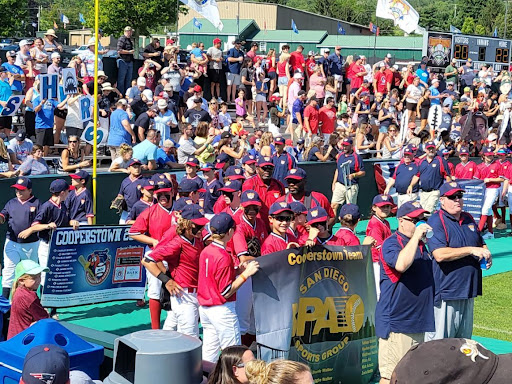 Baseball tournaments are held at Cooperstown Dreams Park, which is open to players 12 and under from June through August. 104 teams participate in weekly tournaments, and they come from every state in the country! At Cooperstown Dreams Park, players spend a week learning, practicing, and playing baseball both with and against other teams. It is a once-in-a-lifetime chance and an absolute must-do for any young baseball fan! Cooperstown offers great events & exciting things for families to enjoy.